In Claudine by Barbara Palmer, Maria is a post grad student who also has her own unique business. A high paid, well known one night only escort, Maria is known as Claudine. She makes fantasies come true. With a painful, hidden past, Maria is not really close to anyone, nor does she have any relationships as friends or more. This seems how she wants things to be. Closest to her are her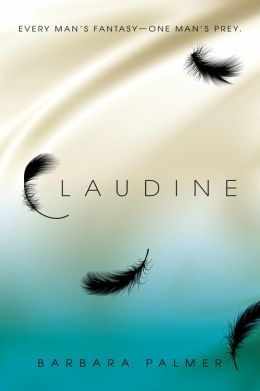 stylist/assistant Lillian and bodyguard/driver Andre.
When a murdered teenager brings the police to Maria's door, it is soon obvious that someone is after her. Maria has no idea who wants to harm her, who wants to make sure she remembers where she came from.
As the mystery and suspense deepen and questions remain unanswered, Maria's separate lives start to converge. At the same time, she is fighting her growing attraction to Andre – determined that if she is to have a relationship with anyone it will be her former professor at the university who is pursing her. But who will protect her? And who can accept how Maria has lived her life? Will she push away, at the same time taunting an unknown danger?
Barbara gives us a unique mix of suspense and erotica in Claudine with suspense that kept me guessing. Maria/Claudine is a bit of an enigma and her past comes out slowly through out the book. Barbara made me feel for Maria and what happened to her, but I had a difficult time finding any sense of connection with Maria. She didn't give me the sense that she was happy, nor did she seem unhappy. She just was. Her work as an escort was ritualistic. She did seem to enjoy her post grad work and I liked how Barbara wove this into Maria's life as Claudine. I didn't feel like a lot of strong feelings were explored though, even with relationships that she had in the past and her present. I get what happened to her shaped a lot of how Maria is today, but I would have liked to be able to feel more in Claudine. I felt that Maria lacked character growth, and even by the end of Claudine I was left feeling that the story wasn't fully finished.
Barbara writes the sex scenes well and they fit steamily with Maria/Claudine's life. There are some very sensitive scenes that I do feel that are necessary to the plot, and I feel Barbara wrote them in well.
I liked the suspenseful mystery, because I could not figure out what was going on!
I would not necessarily call Claudine a romance…there is not a strong romantic feel to it, even as Maria is being pursued by the university professor and fighting her feelings towards Andre. Instead it is an erotic tale with a strong mystery/suspenseful tone. I would recommend Claudine to readers who are interested in this genre.
Book Info:

Published September 2nd 2014 by Berkley Trade
Maria Lantos is a post grad Yale student researching illicit 18th-century literature. She's become exceptionally well-versed in the narratives of classic erotic fantasy.
She's also Claudine, an in-demand escort specializing in sexual role play for an elite clientele. Anonymous. Satisfying. And discreet.
Until the tenuous separation between her worlds starts to crack. It begins with the murder of a stranger. Where it leads is to two men who will test Maria's limits of control and awaken her own sexual desires.
As her private nights bleed into day, Maria will discover the dangerous places that extend beyond the imagination, and secrets no longer consigned to the dark.