Compromising The Marquess by Wendy Soliman is a pleasant, and enjoyable read, with lot's of plot twists and a little bit of suspense thrown in.
The story takes place in 1914 England.
Leah Elliot is determined to find out what Hal, the Marquess of Danby is up to.  After the death of her parents Leah is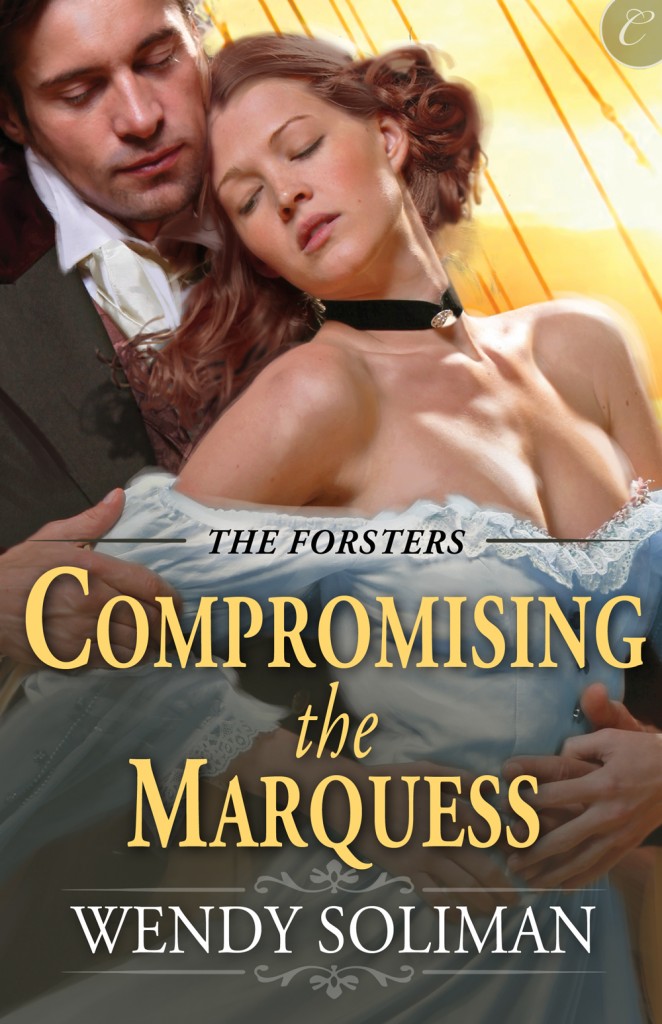 forced to take a job writing secrets for a gossip column.  Despite her growing attraction to the Marquess, Leah feels that she must sell a false rumor that the Marquess has become engaged. She also suspects that the Marquess has committed treason.
Hal, the Marquess of Danby does have a secret but it is not what Leah thinks. He is actually a spy looking for a man who killed his informant in France.  As Leah and Hal work together to dispel the false rumors of Hal's engagement , their attraction to one another grows and heats up the pages.
While I found Compromising The Marquess an enjoyable read,  I was disappointed that the romance seemed to take a back seat to the interactions between the secondary characters in the story.  I felt that the love scenes were rushed and underdeveloped.  At times I felt that the descriptions of the bedroom scenes were cringe worthy.
Although I wasn't thrilled with the love scenes I did find the story engaging enough to keep me reading and wanting to know what happens next. 
If your looking for a story with a lot of plot twists, enjoyable characters, and a little bit of suspense then Compromising The Marquess is for you!
Rating:
Publisher:
 Carina Press (December 10, 2012)
Print Length:
 226 pages
England, 1814
Leah Elliot sells secrets to survive. Donning boy's clothes, she uncovers society scandals for a London gossip rag to support herself and her sister, who were left destitute after their father's death. When she meets the dashing—and perhaps dangerous—Hal Forster, the Marquess of Denby, she learns he may be involved in treason. The rumor is too valuable not to sell, despite her attraction to him…
Hal does have a secret, but he's no traitor: he's a spy embroiled in a mystery, seeking the man who killed his contact in France. He sees the alluring woman behind Leah's disguise at once but is intrigued enough to play along…until he realizes that she's the source of the rumors interfering with his investigation and forcing him into an unwanted betrothal.
Now, Hal and Leah must work together to draw out the culprit and undo the damage caused by Leah's gossip. Or will their passion only cause more scandal?