Waking Up Married by Mira Lyn Kelly

is a fun romance story and the perfect  book to kick off the new KISS line for Harlequin and get me hooked in the process. 🙂
Megan Scott has a plan, go to the sperm bank and get the baby she want, no more complications from guys who only let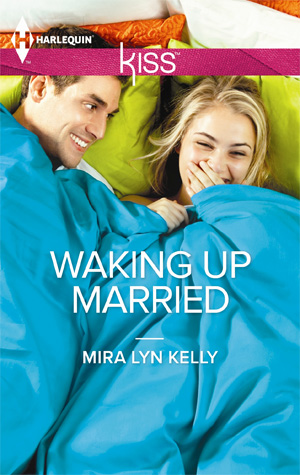 her down. But after a night out with her cousin's friends and fellow bridesmaids, she finds herself waking up married to a man she doesn't remember.
Connor Reed wants a family but without the hassle or inconvenience of love. He knows the damage love can do and he wants none of that. After he meets Megan he thinks she is the perfect solution, they both get what they are looking for without the complication of love. So he seizes the opportunity and convinces her to marry him, but little does he know that she is so drunk that she won't remember the reasons she married him when she wakes up.
Now the morning after he has his work cut out for him, he has to try and convince her to give their marriage a chance before she does the first thing that came to mind, which was to get a divorce!
Megan and Connor will have to change a lot of their way of thinking if they want their relationship to work. Especially if they don't want to loose what may have just fallen onto their laps, that may be love and the greatest happiness they've had in their lives. But there's always more than meets the eye and they will have to learn to be more open with each other in order if they want things to work.
Waking Up Married is fun and fresh contemporary read and it's FREE so go grab yourself a copy!!!
Rating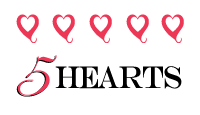 Publisher: Harlequin KISS (December 1, 2012)
 From USA TODAY bestselling author Mira Lyn Kelly comes WAKING UP MARRIED, a free book in Harlequin's brand-new contemporary romance collection—Harlequin KISS.
Her first thought: "Who are you?"
It's the morning after her cousin's bachelorette party in Vegas and Megan Scott wakes up with the mother of all hangovers. Even worse, she's in a stranger's penthouse having woken up with something else as well—a funny, arrogant, sexy…husband!
Up until now, finding even a boyfriend had seemed impossible—been there, got the broken heart, sworn off men for good. Then a few martinis with Carter…no, ConnorReed and she's gone from first meet to marriage in one night!
Megan wants a lawyer. But Connor's shocking bombshell?
"I don't want a divorce."