Cowboy For Keeps by Cathy McDavid was a beautiful romance! Dallas and Conner were the perfect couple, though they did have their problems. Dallas is a pregnant woman with two men claiming the right to her heart, but only one man will be the true winner. She is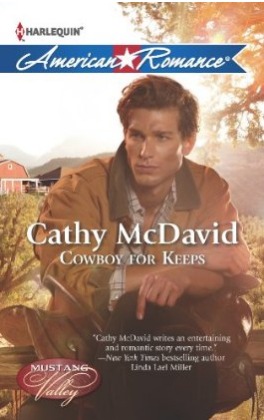 working with Conner on a book about horses, and as the story progresses these two are put through multiple trying situations. Starting with a broken wagon and ending with the return of the father of Dallas's baby.
From the very first page I knew I was going to fall in love with "Cowboy For Keeps" I mean cowboys, a single pregnant woman, and a ranch filled with horses. How could it possibly get any better!?! I loved that Dallas and Conner were such a combustible couple. They tried to keep things strictly professional but everyone knows how that story ends. 🙂
Lastly, I really liked was that Ms. McDavid's talent for writing a wholesome and heartwarming story shone through in this book. Not only are the characters beautiful but so is the town in which the book is set in. I usually don't get much of a feel for settings in books for a wide range of reasons, like lack of detail and interest. But "Cowboy For Keeps" was one of the few books I've read with a fully thought out setting, but is portrayed in a way the reader can slowly grasp, and doesn't feel overwhelmed when reading about it.
If you have a soft spot for rouge cowboys and feisty pregnant heroines than Cathy McDavid's book is the one for you!
Rating: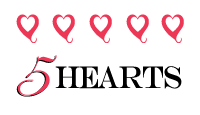 Book Info: Publication Date: March 5, 2013 | Series: Harlequin American Romance (Book 1441)
He's Just A Cowboy
Not by choice, Conner Durham has traded in his suit for jeans and cowboy boots. He's grateful to find work training mustangs—after all, cowboying is in his blood. But for years he's been pulling down six figures working as a systems analyst. Now he's lost his job, his house and his whole way of life. The one good thing that has happened is meeting Dallas Sorrenson, a former flame, again.
Dallas has some surprising news—she's pregnant. It's not the coming baby that has Conner tied in knots, but his current position in the world. Can a successful photographer fall for a lowly cowboy? And what about Dallas's ex—who just happens to be the man who ended Conner's job? The situation couldn't be more complicated…but maybe there's no such thing as a bad time to fall in love.