In Cowboy Stole My Heart by Soraya Lane, Mia Ford is determined to rehabilitate a stallion she bought at an auction–a stallion that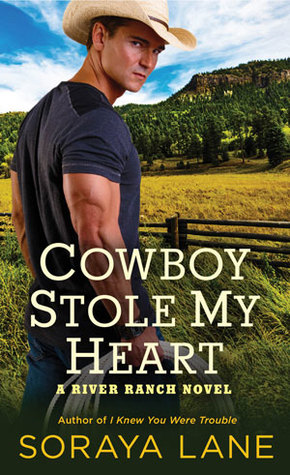 has a special meaning to her. Her father brings in Sam Mendes, who is considered to be a horse whisperer. Mia wants to learn from Sam, while Sam prefers to work alone. But the more time they spend together, the more the attraction builds between them. Sam is determined not to get into another relationship, but when his time is up at River Ranch, will he be able to leave Mia behind?
I really liked Mia. Being underestimated her whole life simply because of her family's fortune, she's used to people as only seeing her as a rich girl. But she's more than that, and she's not afraid to show Sam how much of a hard worker she actually is.
I wasn't quite as sold on Sam. He immediately makes assumptions about Mia without giving her a chance. He keeps harping on the fact that he didn't want a relationship and that things had to end when his time at the ranch was over, even when he finds himself developing feelings for her.
I wasn't a fan of the ending. It wrapped things up too quickly. I thought Mia and Sam should have worked things out more than they did, especially considering how Sam had treated her. She forgave him much too quickly without him really giving her a reason to deserve such forgiveness.
Despite my issues with the book, I still liked it and rooted for the horse's rehabilitation, especially after finding out why Mia was so determined to save him. And for all of Sam's faults, he was really good with him and for him. If you enjoy books about cowboys and horses, you may want to check this one out.

Book Info: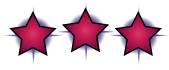 Publication: January 2, 2018 | St. Martin's Press | River Ranch #1
As one of the heirs to the River Ranch fortune, Mia Ford is practically Texas royalty. But that doesn't mean she's some pampered princess. She can saddle up and ride a horse as well as any man, even a hard-working cowboy like Sam Mendes. For years, she's harbored a crush on the strong, silent horseman. But how can she make a move when she's his boss?
Sam Mendes is through with love—or so he thought. Still recovering from a breakup, he's doing everything in his power to resist Mia Ford. It's bad enough she's the kind of beauty who drives men wild with desire. It's even worse she's got him so worked up, aching to kiss her lips, when he's supposed to be working her ranch. Is this lovestruck cowboy willing to risk losing his job—and breaking his heart—to win the girl of his dreams?