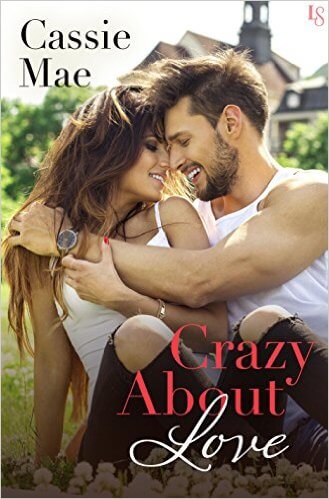 In Crazy about Love (All about Love #3) by Cassie Mae, Alec Tucker can never say no to his best friend, Theresa Jones. So, when she asks him to be a part of her company's bachelor auction, he agrees to help her out. Parading in front of crowd of women willing to pay to spend time with him isn't a hardship. In fact, it might help him finally move on. It's not as if Theresa will ever feel for him the way he feels about her. When gorgeous street artist, Rian, bids for him and wins, he decides to have a little fun, except getting over Theresa isn't as easy as he thought it would be.
Alec's green eyes watch me put the phone away and smile up at him. "Me over random dude? I'm so flattered."
"I'm just pressuring you into making this night more entertaining."
"More entertaining?" He gasps as if I've said a dirty word in front of his great-grandmother. "More entertaining? Broadway and my mere presence are not enough?"
Theresa Jones thought winning her best friend's heart would be easy until her plan unravels when someone outbids her during the bachelor auction she's convinced Alec to be in. Not ready to give up on her plan now that she's realized just how much she wants Alec, Theresa decides she'll do anything, even if it means coming up with an even crazier plan.
Although I enjoyed the start of this book, I had mixed reactions to the plot as a whole. How the plot bounced back and forth between the past and the present really annoyed me, as Alex and Theresa don't spend a lot of time together in the present. Because of the conditions he has to adhere to due to the bachelor auction where he's to spend time with the woman that bought his time. However, in saying that, I did like the date between Alex and Rian. They have a lot of fun together, and the way someone tries to interfere every time they go to kiss was amusing.
The dialogue was entertaining from start to finish, especially some of Alec's lines. Indeed, I really liked the hero right from the start; however, it took me a while to warm to Theresa. He's an all-round good guy, trying to make a life for himself on Broadway, and I was cheering for him that hopefully he'd make it big. He's also very open and honest about his feelings for Theresa, because they're quite close, and she knows him almost as well as he knows himself. But what I liked most about Alec was how determined he was to move on, to see if he could give another woman a chance, since he wasn't certain Theresa would ever feel the same way he did about her.
"PG stands for 'parental guidance.' People are in their underwear on Disney shows."
He shakes his head. "Yeah, but they aren't…excited."
"There's one in The Little Mermaid."
"Only adults and horny teenagers notice that."
While Theresa, for a while she's liked Alec but hasn't been able to act on her feelings because of loyalty to her boyfriend; a boyfriend that asked the impossible of her, and yet she agreed because she thought she loved him. Both she and Alec face some hard times, as they try to work through his confession and how she feels about it. Is avoiding each other the solution? Should Alec give her a chance to explain her behavior and make her see that her casual hook-ups could end with her hooking up with the wrong guy? Honestly, I thought she had to hit rock bottom, which she almost does with what happens to her in the book where it explores the past between them, for her to realize that Alec is perfect for her. Yet, what I liked about her is that she took her best friend's advice, and didn't give up on going after Alec when things didn't work out her way.
Nicely-detailed sex scenes illustrate the strong chemistry they've had from the moment they were first introduced to each other. It's so hard for Alec to keep denying his feelings, and I'm glad that he took the initiative to finally see if she feels the same way, or whether he needs to give up on Theresa all together, no matter how difficult the latter would be. He deserves love, even if it isn't with the woman he wants.
Overall, I liked this book, although I was disappointed that Alec and Theresa didn't spend a lot more time together in the present. Because I thought Theresa needed to prove to Alec how much she was in love with him, so he didn't keep thinking that what was between them was only one-sided. The way this story ended wrapped it up nicely, as Alec and Theresa's best friends finally got what they'd been hoping for in more ways than one. I would recommend Crazy about Love, if you enjoy the best friends to lovers trope, or have read the other books of this series.
Book Info: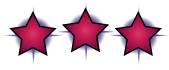 June 14th, 2016 | Loveswept | All about Love #3
Single again on Valentine's Day, struggling actor Alec Tucker agrees to help out his longtime friend—and unrequited love—Theresa Jones by filling in as one of the bachelors for her company's charity auction. Alec figures it couldn't hurt to meet someone new. Still, working with Theresa reminds him of all the reasons he never got over her. So it feels a little bittersweet when, out of nowhere, a beautiful young street artist buys a date with him for a whopping four grand.
Little does he know, Theresa's had a major change of heart. She's crushed when someone else wins a date with Alec—but she isn't going down without a fight. After a pep talk from her best friend, Theresa makes a desperate move that goes against her better judgment . . . and things only get crazier from there. But with Alec ready to move on and Theresa afraid she's pushed him away for good, maybe a little crazy is exactly what they need—before they both miss their shot