Baby Under the Christmas Tree by Teresa Carpenter is a really fun and nice holiday read.
Elle Austin is San Diego hockey team's PR director. She has to keep the players in line and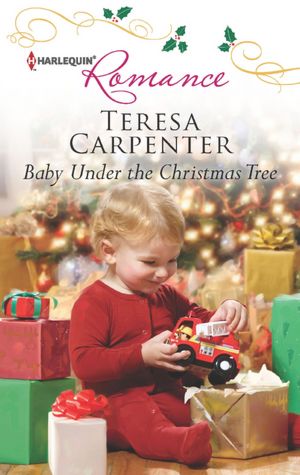 out of trouble. But when she is called in the middle of the night to go bail out her players, she can't help but be a little annoyed at Max Beasley for not keeping his teammates in line since they usually follow him.
Max Beasley has always liked Elle, but he knows that she is the white picket fence type of girl. While he may like to be near her and would like to see where things lead he knows that she is trouble for his emotional limits, so the best thing he can do is to keep her at a distance.
But when Elle is dropping Max at his house after bailing him out they find his son's babysitter mad about not having the mother pick up the boy after way longer than the time arranged. Now Elle finds herself playing nanny and trying to figure out the best way to help Max without getting too close to him or his son.
Unfortunately for Elle and Max the chemistry between them in undeniable and unstoppable. But it will take a lot more than a little passion for them to open up to the possibility of the family they can become and to have the happiness that they had while spending so much time together again.
If you want a fun and very entertaining read with just a touch of holiday feel, then this story is for you.
Rating: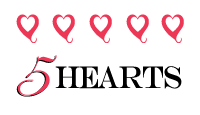 Book Info: Publisher: Harlequin (November 27, 2012)
San Diego hockey team's PR director Elle Austin goes beyond the call of duty to keep their rebel captain in check—even playing nanny to his son!
Max Beasley knows nothing about looking after a baby, so he enlists Elle's help after little Troy is left on his doorstep by his irresponsible ex.
Maybe it's the spirit of Christmas, or seeing Max's softer side, but Elle wishes he saw her as more than just an employee, and that they could give Troy the best gift of all—a family!