Emma by Kelly Hunter: Emmaline Greyson never really knew love. She was a child of necessity, nothing else and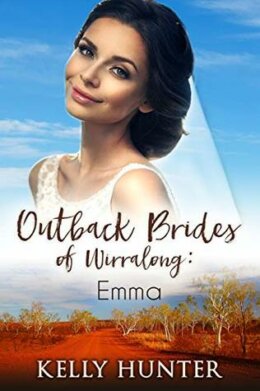 for that matter she grew up knowing everyone had wanted her to be a he. She couldn't inherit the Earldom, but her husband could and from there she became important again.
Liam McNair was alone; he was used to being alone though and had been all his life. However he was one of those people who wanted to make others happy. He may not have the best social skills, but he tried. He just tried.
Thrown together as two very socially awkward people in the middle of nowhere what happens when the trials of the outback start to happen?
Hard to write this particular review. Ms. Hunter has tried to squeeze a lot into not a lot of pages. Ms. Hunter wrote some interesting characters but wasn't able to fully develop them or the plot in the pages allotted. The story was an interesting mix of both Australian and British English collegiums, which as an American made reading it a little bit tricky at times. There were parts and times though that she delivered amazing descriptions of both locations and human emotions. I think given more space this could have been great.

Book Info: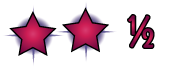 Publication: Published June 5th 2019 | Tule Publishing | Outback Brides of Wirralong #4
Home is where you make it
Lady Emmaline Lewellyn Grayson has never felt at home in her stuffy, aristocratic world. She might look the part of a Lady and play it to perfection, but a wilder world has always beckoned. A world where people say what they mean and keep their promises. A world where, if a man says "I love you," the next word isn't "but…"
Liam McNair is a rough and tumble cattleman with a station to run and no time to babysit a fragile English rose. But if Lady Em needs a keeper for the short time she'll be in Australia, it might as well be him. He'll show her the Outback, keep her out of trouble, maybe have a little fun and at the end of her stay he'll gladly wave her on her way.
Three months. Two worlds. One proposal. Decision time.