Fast Deal by Faye Avalon: Lola is your proper good girl, all buttoned up and primp that is until she shares a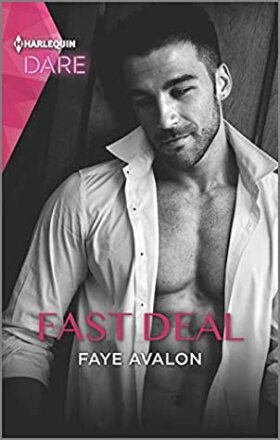 steamy kiss with hotshot London nightclub owner Connor Fitzpatrick. The two share a steamy night together which links the two in more ways than one.
You see Connor is out to buy a building and demolish it all to hurt his former mentor and his daughter, both of whom hurt him and broke his trust. What Connor doesn't know is that the woman that he had shared a very steamy night together with is also out to buy the very same building. After the death of her awful uncle, Lola plans on buying his building as a tribute to her mother, but as luck would have it the man she shared one of the hottest nights of her life, is also out to buy the same building.
As things progress between Connor and Lola, feeling begin to develop between the two of them but when a big secret comes out, will Connor be able to look past Lola's omission or will being hurt by yet another woman but just to much to get past?
This was not a favorite read for me but in saying that it was a fast easy read, that progressed pretty fast. The only thing I was not a major fan of was the lie of omission trope, this is generally not a favorite of mine. Another thing I felt that was lacking was the connection between Connor and Lola. I found the connection to be a tiny bit shaky at best, it could have been better developed.
Overall I found that this novel was just not to my liking but in saying this it was an easy fast read.
Book Info: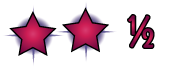 Publication: September 16th 2020 | Harlequin Dare |
The faster they go…the harder she'll fall.
Lola McBride doesn't do one-night-stands — until a blisteringly hot kiss from a lusciously sexy London nightclub owner has her rethinking that. Of course, Connor Fitzpatrick has no idea that she's competing with him to purchase a local historic building. It's a teeny lie of omission…that grows with each scorching encounter! And when Lola starts to fall for Connor, her deception might be the ultimate deal-breaker.