In Fearless in Texas by Kari Lynn Dell, Melanie Brookman discovered that she was "the other woman" and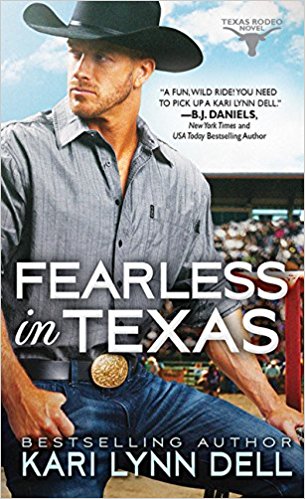 her boss had known and encouraged it. Outraged, Melanie does something that leaves her without a job, and luckily for her, not in jail. Desperate to put some distance between herself and the situation, she agrees to go to Oregon and help Wyatt rescue the bar he just bought. She also wants him to help her locate her brother, since she believes he's partially responsible for why he disappeared. Wyatt is keeping a secret from both Melanie and her brother, and it's a big one. He worries if it comes out he'll lose her, but how long will he be able to hide the truth?
First off, I'm a little thrown off by the title. Not that I took away starts from the book because of it, but I felt I had to put it out there. It's called Fearless in Texas, but the majority of the book actually takes place in Oregon, so it doesn't really make much sense. I thought it was a little misleading because I was expecting the book to be set in Texas, not Oregon. That being said, let's move on to the book itself.
Melanie and Wyatt have a love-hate relationship. It's love on Wyatt's part, hate on Melanie's. I haven't read the previous books in the series, and it felt like I might have been missing something about the pair and what happened between Wyatt and her brother, Hank. It's briefly glossed over in this book, and it's clear that whatever happened, Hank hated Wyatt. This might be one of those situations where you would have needed to have read the previous books to get the full scope of what happened.
Wyatt is keeping a big secret from the siblings, and while I thought it wasn't his place to reveal it to Hank, I felt he owed it to Melanie considering he wanted a relationship with her. And I would like to know how Melanie's solution to the problem is going to work. I just can't see it happening and can picture it blowing up in her face later on if Hank finds out the truth.
Melanie is all over the place in this book. She goes from marketing at the company she worked at in Texas to marketing and PR for Wyatt's bar, to helping out Wyatt at his rodeo school, to roping at a rodeo. I was left feeling like she didn't really know what she wanted to do.
After reading about what happened to Hank, I felt for the man. He's harboring a lot of guilt and it was no wonder he took off. Still, I don't understand his resentment of Wyatt as I stated earlier, but I also don't understand why he also seems to resent Melanie. She spent a lot of time trying to help him over the years, and she spent a lot of time trying to find him when he disappeared. I felt like I was missing something that happened between them.
If you enjoy stories about people involved in the rodeo, you may enjoy this one.

Book Info: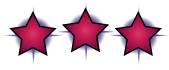 Publication: April 3, 2018 | Sourcebooks Casablanca | Texas Rodeo #4
After her life comes crashing down, Melanie Brookman is determined to claw her way back up again—and this time, she won't make the same mistakes twice. So when her friend sends Wyatt Darrington to help, Melanie keeps him at arm's length. He's exactly the sort of trouble she doesn't need.
Wyatt has the perfect distraction for Melanie: rescue his failing bar. She reluctantly agrees and together they hit the road. As they spend more time with one another, undeniable attraction grows. But Wyatt knows that if she ever found out his closely guarded secret, any chance at happily ever after would be left in the dust…