First Time for Everything by Aimee Carson: I'm going to tell you here and now, it's not brain surgery. It's a cute, funny, quirky story of a romance between a stuffy lawyer and a free-spirited activist. Jax was adorable, and Blake was super hot – in a broody, understated kinda way.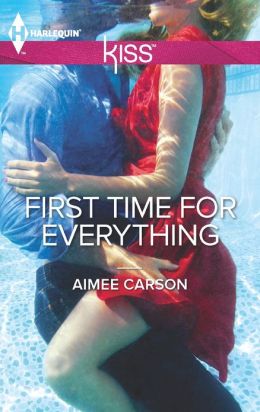 Their 'meet-cute' happened outside a courthouse, where Blake was chatting with a potential love-interest (she was the type of woman he
should
 be with, in his opinion), and Jax was part of a flash-mob protest in which his sister was also taking part. When he finds out that the two women are friends, he hires Jax to keep his sister company (read 'keep her out of trouble') while she's laid up with a broken leg.
The flash-mob incident also landed her in a heap of trouble, and he offered to help defend her in court. While that part was weird, I understood why the author chose to put that in the story. Because she's working for him and is his client, he lays down a strict "no kissing" rule, even though their attraction to each other is incredibly strong.
That edict lasted longer than I thought it would to be honest. But not to a frustrating degree. It built some tension between the two, and allowed them to become closer without sex being the only issue. When they finally 'did it', it was super hot – hotter than I expected.
Blake assumes she has more experience than she actually does, and this causes some small issues between them. That and their age difference make Blake wary, but he just can't stay away from her.
As the book progresses, we learn about each of their troubled pasts. Blake feels he needs to atone for his wrongdoings, and Jax is hanging tough despite her lonely childhood. They learn from each other, and leaning on one another allows them to put some of their bad experiences behind them.
I enjoyed this book, as I have all the KISS titles – and I'm glad I didn't allow the bad reviews to sway me. I urge you to do the same. Nice, quick, cheap read.
Book Info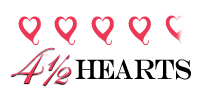 Publication Date: February 19, 2013 | Series: Harlequin Kiss (Book 5)
"So tell me, suit," she said, as lightly as she could. "What exactly is a virgin supposed to act like?"Jacqueline's new boss is none other than her friend's older brother—hot-shot lawyer Blake Bennington. His control freakery and his need to always, always be right would normally send fiery, unconventional Jax running a mile—but even she has to admit he looks edible in his bespoke suit!She's quickly realizing she's way out of her depth…but with this contained, experienced guy, trying to get him to lose his cool isjust a little too tempting….Harlequin KISS has 4 new fun, flirty and sensual romance books available every month.