Flirting with Fame by Samantha Joyce: Insanely shy because of a past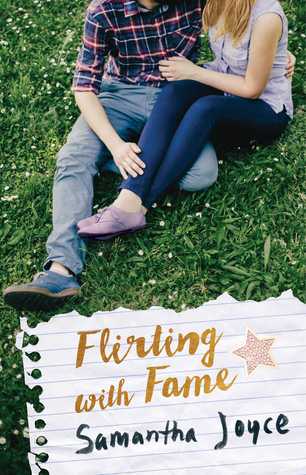 accident, Ellie will do anything she can to stay out of the spotlight, even hire a woman to pretend she's Ellie. Or rather, Aubrey, the author of the extremely popular Viking Series. Years ago, Ellie picked a random picture never expecting to actually need an author appearance. But when she does for the new show based of her books, Ellie finds the girl, Victoria, in the picture to take her spot with Ellie acting as her assistant.
But now she's actually starting to make friends as she begins college. Her story is coming to life in front of her and she can't claim it, and honestly, Victoria is terrible at her job. And, best, or worst of all, she's falling love with Gavin, the hot throb star of the show.
He traced an e down his own face to show he'd learned my sign name. "It's a strong name," he signed. "Thank you for teaching it to me. I'll see you later. Try not to get hit by any more boats, okay?"
I could only nod before he handed me my bag and headed down the beach. He took his sweet scent and my newfound boldness with him. The only proof he'd been so close lay in the tingles that spread across my cheek where his lips had touched.
It's definitely an interesting premise and cute idea. The book is pure fluff and fun as you experience growing up and into yourself with Ellie. But I really wished there was more development and depth. While cute, the story fell flat for me. The most interesting aspect to me was the Ellie's deafness. It lent a unique twist to the story, especially with the serendipitous luck of Gavin knowing it too, to the story.
I think Gavin's a sweetheart and he's definitely my favorite characters, but I never learn much beyond he's hot and sweet. While most of the time I liked Ellie and understood her trouble, plenty of the time her actions just bothered me because I felt they were hurtful and idiotic. My favorite character outside of Gavin was by far Clint. The wannabe cowboy who befriends and flirts with Ellie. He was a sweetheart and I want him as a friend of my own.
Flirting with Fame is definitely a Young Adult/New Adult read. If you want happy fluff, I recommend Joyce's newest. It's a quick read that you'll definitely read smiling alongside the characters.
Book Info: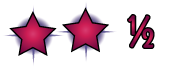 Publication: February 29, 2016 | Pocket Star/Simon & Schuster |
Elise Jameson is the secret author behind the bestselling, cult hit Viking Moon series. But when a stranger poses as Elise, the painfully shy, deaf nineteen-year-old starts to see how much she's missing. Can she really hide in the shadows forever? This clever, coming-of-age debut is for anyone who has ever felt unsure in their own skin.
After a freak childhood accident leaves her deaf and physically scarred, nineteen-year-old Elise Jameson retreats into a world of vibrant characters she creates on her laptop. She is shocked when her coping mechanism turns into a career as a phenomenal bestselling novelist. Fans are obsessed with Elise's Viking Moon series and its author—a striking girl with zero resemblance to Elise who appears on the back covers. Elise sent the randomly Googled photo to her editor following a minor panic attack. Now, horrified to learn she is expected on set of the television pilot based on her novels, Elise tracks down her anonymous stand-in. To Elise's surprise, Veronica Wilde has been taking credit for Viking Moon for years. She eagerly agrees to keep up the charade if Elise will pose as her assistant.
It's hard for Elise to watch a stranger take credit for her work and get all the perks she desires, including admiration from the show's heartthrob star. Edged onto the sidelines of her own life, Elise reconsiders her choice to stay anonymous. Is she ready to come to terms with her true identity—and with the long-buried secrets that could cost her her career, her fans, and the few precious friendships she's made?