Forbidden Kissed by Annie Rains: Grace needs a job or else her mother won't be able to pay for the Parkinson medicine she needs, but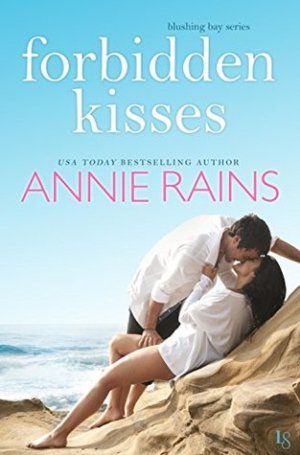 the only place Grace can find a job in her tiny fishing town is with the Sawyer family. Also known as the family who hates her and her mom ever since her mom's actions led to a nasty divorce with the Sawyer's father.
Even though his hate for Grace's mom has never gone away, Jack has always liked Grace, ever since they were step-siblings and he felt a less than brotherly type of love. Grace may feel the same attraction, but she'll never go there. Not when it could hurt her chances to set things right with the other Sawyer men.
But when Grace and Jack discover resistance is futile, they embark on a wondrous affair. Only, Grace refuses to let it become public and Jack will never accept her mom in his life.
Grace swiped at a lock of hair that was tangling in the wind. "I'm glad we're friends again, too."
"Friends. That's an upgrade. I just thought you were tolerating me. I like friends, though." If he were honest, he'd like another upgrade – friends with more.
Grace and Jack's romance is just really cute and sweet. They're a somewhat hot pairing, but I find them more endearing than anything because they're just plain likable people. Each is suffering in their own ways, trying to figure out a new path as life has given them a few whacks. But both power through and find a way to reach their happiness.
The story delved more into the fishing business than I expected – not that it did a lot at all, but I feel like I normally hear that's what the characters do, but I never actually see it. In Forbidden Kisses I saw it, and it added an interesting texture to the story.
Forbidden Kisses doesn't go particularly deep. It remains sweet and cute throughout, making it an enjoyable, if somewhat forgettable, read. For those who love the small town or enemies' romance, I recommend this story. It's a lovely start to the new Blushing Bay series.
Book Info: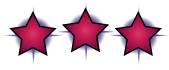 Publication: April 11, 2017 | Loveswept | Blushing Bay #1
For years, Jack Sawyer's family has been running their upscale seafood business like a finely tuned machine. But every machine breaks down eventually, and suddenly Jack needs a new office manager, a new kayak launch, and a new lease on life. Then Grace Donner shows up again. She's smart, motivated, and perfect for the manager position, but if she's anything like her mom, she can't be trusted. And Jack has never been able to trust himself around Grace.
Grace hasn't seen her former stepbrothers since their parents' messy divorce, but she never forgot them—especially Jack. She misses being part of the big rambunctious Sawyer clan, and if there's an opportunity to set things right, she means to do it. But she can't ignore Jack's irresistibly kissable lips, or the searing way he looks at her when he thinks she's not looking. Their chemistry is more explosive than ever. And if the Sawyers can forgive and forget, anything is possible.