Forbidden Stranger by Megan Hart is book three in The Protector series and readers finally get to find out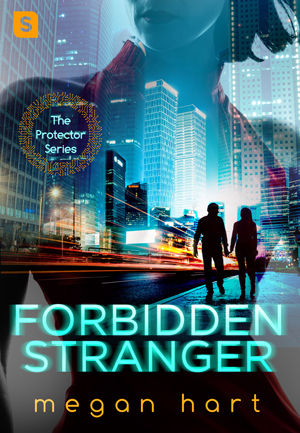 what happens to Ewan and Nina. For those that haven't read the first two books in this series, that's where you need to start.
The last book ended in a cliff hanger with Nina getting kidnapped and then losing all of her memories. This book starts off with Nina working for Ewan. She doesn't remember anything for long, and she doesn't remember her romantic relationship with Ewan. To her, Ewan is just her boss. Her very hot boss that turns her on, but still just a boss. At times, Nina has feelings where certain things should mean more to her, but they are fleeting.
Even though Nina isn't the same woman/soldier he fell in love with, he's still head over heels for her. Ewan wants Nina to remember their time together. He even maneuvers Nina into falling for him again. But, throughout the whole relationship he held information back, and he's still doing it in this book. Not only does Ewan and Nina have to learn to get past Ewan's lies, yet again, but they have to worry about a deranged man trying to end both of them.
The world building was good. I also liked Nina. But, the whole series was longer than it should have it been and was very repetitive. I also didn't love Ewan. It seems like he always gets what he wants, no matter who he hurts. I did like the fact that he eventually changed his stance on the upgrades, making their story come full circle. Overall, it was a decent series. If you're a fan of sci-fi futuristic romances, check this series out.

Book Info: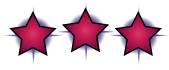 Publication: March 6th 2018 | Swerve | The Protector #3
A female bodyguard with enhanced abilities. A billionaire playboy committed to destroying people like her. A romance they didn't expect…
Nina Bronson and Ewan Donahue have put their love to its limits. To Ewan, she's the only woman he wants to be with for the rest of his life. To Nina, whose memories have been ripped out of her, Ewan is her kind and generous boss who's helping her recover after an accident she also can't remember. The more time they spend together, the more she begins to feel for him, but Ewan knows the truth — she loved him once. As Ewan tries to do whatever it takes to get Nina back to herself without putting her in danger, the two of them have to build a brand new relationship from the ground up. Sometimes, a lie isn't a betrayal, it's a lifesaver. Can Nina forgive Ewan for not telling her the truth about why she lost so much of her memories, or are they doomed to never be together again?
Dive into the third book in this fantastic new series set in the near future from New York Times bestselling author Megan Hart!