For those of you who love vampire romances, Forever Freed by Laura Kaye is a must read! Laura Kaye has written the most exquisite, soul stirring love story that touched my heart like no other book has managed to do!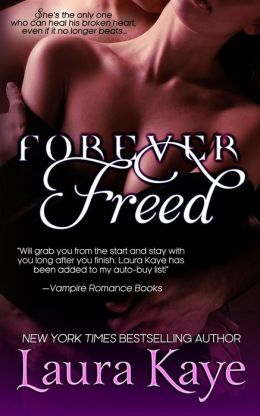 Lucien DeMarco has lived a grim existence every since he lost his wife and child to the vampire who turned him. He suffers tremendous guilt over the death of his family and has been living the life of a recluse for over one hundred years. In order to keep from killing humans for their blood, Lucien visits a blood bank for his nourishment.
One evening while on his way out of the blood bank, Lucien encounters a woman who radiates pure warmth and joy. He is immediately drawn to this woman and her positive emotions. He strikes up a conversation with the woman who he begins to know as Samantha. He becomes smitten with Samantha and begins to follow her around.
Lucien wants to feed off of Samantha in order to obtain her good vibes. But things become complicated when he discovers that Samantha has a young daughter named Ollie. Ollie believes that Lucien is her guardian angel when he saves her from being run over by a truck.
When Lucien moves into Samantha's neighborhood he and Samantha begin to see more of each other and things heat up quickly between the two. There's only one problem, Lucien has not told Samantha that he is a vampire. When Samantha discovers the truth about Lucien it has the ability to destroy their relationship. Can a vampire and a human find love and happiness, or will unforeseen events conspire to destroy them?
Oh my gosh! This book totally blew me away. The romance between Lucien and Samantha is heart wrenching at times and I was driven to tears more than once. I usually stick to historical or contemporary romance, but I decided to step outside of my usual genres and give this story a try, and I am so glad that I did.
Laura Kaye is an amazing author who spins a tale of epic proportions. Readers will be glued to the page devouring each word. Lucien and Samantha will stay with you long after you read the very last page. Forever Freed is a single title, but I would love to see it turned into a series! There's no doubt about it, I have discovered an author who is now an auto buy for me!
Book Info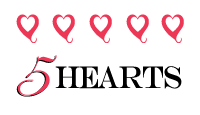 Publisher: Laura Kaye; 2 edition (July 4, 2013)
A heart can break, even one that no longer beats.
I stalk my new neighbors, a single mother and her child, drawn by the irresistible scent of their joy and love. I crave their blood, starved for some healing respite from my ancient guilt and grief. Now to lure them into my grasp.
But they surprise me. Little Olivia accepts me without fear–talking, smiling, offering innocent affection that tugs at my long-lost humanity. Her mother, Samantha, seeks me out when she should stay away, offering sweet friendship, and tempting the forgotten man within me. They lure me instead.
Ah, Dio, Lucien, run and spare them while you can…