Forget You by Nina Crespo: Sophie is King's right hand when it comes to the business.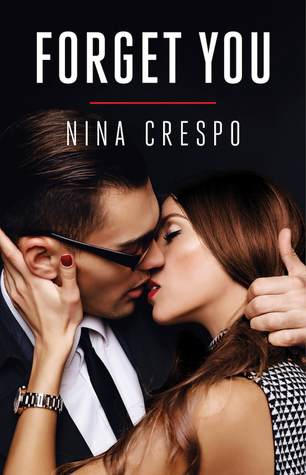 He wouldn't function without his ever-efficient personal assistant who helps to keep his work life running like a well-oiled machine. It all begins to go to sideways when he needs a last minute date to a function. The attraction between them had been distracting him for weeks, but one thing leads to another and it's a night neither of them can forget.
Sophie has always been very creative and drawn to making her own jewelry. She makes bracelets for friends on request, but she's rethinking her life after that night with King. She's smart and feisty and she knows that she won't be able to handle King and his playboy ways after their night together. She knew acting on her crush wouldn't go well for her.
King is the oldest brother and he was groomed for the family business from a young age. He enjoys working with his brother, even when they butt heads over deals and the direction of their company. King has no desire to ever settle down and enjoys the many women who are willing to fall at his feet.
"Having sex isn't the problem. It's the emotions that come with it. We just have to get past them and walk it back to how it used to be before last night."
Her mouth hung agape and anger flashed in her eyes. "Walk it back?"
Everything changes again when King is in an accident and suffers from amnesia. Out of loyalty, Sophie decides to stay on and work with King…but just for a limited time. She's determined to chase her dream. But the more time they spend together the more determined King is to act on their attraction. He relies and depends on Sophie, but things are different as Sophie is no longer willing to do whatever he wants or needs.
"Honestly, there's nothing important on your schedule. You could come back on Tuesday if you wanted."
"I could." Something akin to realization flickered through his eyes. "Come with me"
"You're kidding." Just the two of them alone on a boat. That was crazy.
Forget You is a sexy and entertaining workplace romance. Nina Crespo created great chemistry while developing King and Sophie as individuals and as a couple. Ms. Crespo developed a great overall cast of characters. Fans of Tracy Wolff and Delancey Stewart will enjoy Forget You.
Book Info:

Publication: April 16th 2018 | Pocket Star | The Kingman Brothers #1
Sophie Jordan dreams about hooking up with Nicolas "King" Kingman—the gorgeous CEO of her company—but as her boss, he'll always remain out of reach. King knows he isn't built for happily-ever-afters and only indulges in brief romantic encounters. But when Sophie agrees to fill in as his last-minute date to a charity gala, an unexpected discovery quickly escalates their platonic relationship to one of passion.
King is determined to ignore their attraction and, feeling betrayed, Sophie severs ties with him and the company. Everything changes, however, when he's injured in an accident, and Sophie agrees to help until he closes a major deal. Unfortunately, he's developed amnesia, and although he doesn't remember their night together, desire binds them in ways they can't resist.
Time is running out on closing the deal, as well as Sophie moving on to her new career. Will King deny love in favor of winning and lose Sophie forever?