Forgetting You by L.A.Casey: Raising some epistemological questions about the nature of identity and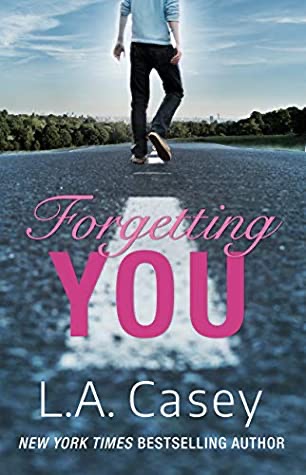 the clear role memory plays in shaping our sense of self, Forgetting You begins with a bang; a young blossoming romance that's going to go either way and a tragic car crash 7 years on.
Initially, when we meet our two central characters, Noah and Elliot, our British and Irish combo have a wonderfully young romance energy. Both characters are quite likeable, particularly Elliot who certainly fits the heroic fireman bill in every conceivable and devilish way, and flashing forward, Noah invariably inspires sympathy, given the incredible injuries she sustains as a result of the car crash that cost Elliot's baby sister Bailey, her life. For Elliot, the crash is a blessing and a curse. First on the scene, he manages to rescue Noah and get her to safety before Bailey and the car are engulfed in flames, leading to a desperate downhill spiral as he deals with the guilt of Baileys death. Until of course, Noah wakes up and immediately ask for him, not realising 5 years are missing from her memory, including her married life to Anderson. As the pieces in Noah's puzzle remain out of reach, she struggles to come to terms with the fact that she is married to a stranger, how her relationship with her parents had become strained, and how Elliot and her ending came about when her true heart lies deeply entwined with his.
Post-traumatic stress disorder and the significant brain injury sustained in the horrific accident that took Baileys young life, are plausible rationals for Noah's 5 year memory gap. And whilst a little unbelievable in terms of the specifics of the gap, the questions around why Bailey was driving so fast, and what were they running from remained at large. As a result, Elliott's instinct drives him to look beyond the surface cause of the accident and this creates some effective intrigue. Whilst there are enough clues throughout to suggest where the answers lie, the climax is far darker then expected. At times the excessive love declarations between Elliot and Noah were laborious, and detracted from the effective tension that was created and moreover, upstaged some of the key themes that were attempting to be addressed. Flipping from the past to the present from Elliot's perspective created a nice little backfill, but at times, when explanations were provided for what had happened to their relationship and certainly, what had happened to Noah, it felt a little light on.
Trigger Warning:View Spoiler »Sadly, thousands of women die every year at the hands of their violent partners and whilst there is undeniably more attempts made to stimulate discussion about the debilitating and pervasive nature of domestic violence, not nearly enough is done, and not enough of the right people are discussing it. By and large it requires men to enter the discourse and more often than not, men to lead it. Whilst, this was a relatively good attempt to cover some ground, it was overshadowed by too many irrelevant factors, too many 'I Love You's' , and in the end, simply wasn't given the treatment and spotlight it truly needs or deserves. « Hide Spoiler
Summarily, Forgetting You was a bit of a mixed bag in the sense that whilst it ticked the boxes in terms of genre, characterisation and development of tension, it missed the landing a little by not wholly exploring what were it's most powerful and relevant elements.

Book Info: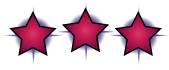 Publication: 6th October 2020 | Montlake Romance |
When Noah Ainsley wakes up in a hospital room with no recollection of how she got there, all she knows is that she needs to see Elliot, the love of her life. Then she learns the horrifying truth: her short-term memory has been destroyed by a car accident . She and Elliot broke up five years ago. And now she's married to Anderson, a man she doesn't even recognise.
In an instant Noah's world is turned on its head. All she wants is Elliot by her side, but it's clear Anderson is hurt by her rejection. Can she really have fallen in love with this stranger? Nothing makes sense—and when even Elliot refuses to answer her questions, Noah is left feeling all alone.
But as her memories slowly return, Noah begins to wonder if she's been wrong to shut Anderson out—and wrong to put all her trust in Elliot. The ex she loves and the husband she doesn't remember hold the keys to her past. And when the truth is finally revealed, which future will Noah's heart choose?