In Going Deep by Anne Calhoun, Singer Cady Ward has returned home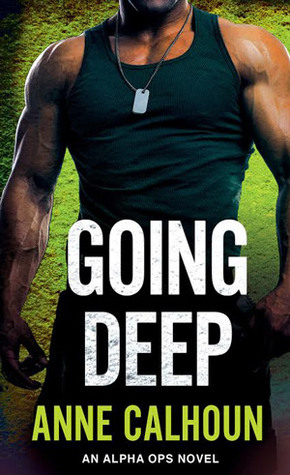 to spend a couple of months to rest. She wants nothing more than to be alone, but her manager, Chris, decides she needs protection because of some threats she had received. Officer Conn McCormick, who needs to lie low after being falsely accused of ruffing up someone during an arrest, is assigned as her protector.It's a job he initially doesn't want, but when the threats to Cady become legitimate, and the threat to his career becomes credible, he has to figure out a way to protect both of them, as well as find out who's behind the threats to both of them.
While it will probably be categorized as romantic suspense, there wasn't a lot of suspense in this book. I was expecting more of it and felt a bit let down. The reveal of the person threating Cady was anti-climatic, and I thought she forgave the culprit much too easily.
I was disappointed in Conn's situation as well. When he and his lieutenant discover who's responsible for setting him up, I thought there'd be some resolution to it but there wasn't. He's told to keep working until they can get evidence against the man, and that was that. There's no mention if the man was brought to justice or not, or the fall out from it. I don't know if the author is planning to carry that portion of the storyline into the next book and that's why it's not resolved here, but the resolution I had been waiting for the whole book never happened, leaving it feeling incomplete.
I liked the characters with the exception of Cady's younger sister, Emily. She's whiny, bratty, and unhappy, and she seemed determined to make everyone around her miserable. Conn was great; he took Emily's poor attitude towards him in stride, and while initially reluctant to play bodyguard, he quickly took to solving what was happening in both of their cases. After reading about his childhood you can't help but feel bad for him. He feels like there's no hope for him to have a family of his own, and when Cady's mother immediately includes him in their family festivities, he has a hard time accepting that they would take him in and treat him as one of their own.
Cady knew when to take direction from her manager, but she never lets him walk all over her. She puts her foot down and stands up for herself when she needs to. She also does it with Conn as well. At times she comes across as a bit confused, especially when it comes to deciding what to do with her career, but she's determined to figure it all out.
This is book five in the series, and while it could be read as a stand alone, I would recommend at least reading book four, Under the Surface, first. Under the Surface is about Eve and her bar, Eye Candy. Cady and Eve are friends, so Eve makes a few appearances in this book. There's also several references to events that happened in Under the Surface, which might confuse some readers if they haven't read it.
I had mixed feelings about this book. It fell flat in the suspense and the resolutions to their situations wasn't satisfying. I did, however, like Cady and Conn and how they are able to help each other figure out what they really want. If you've enjoyed the other books in the series, you may enjoy this one as well.
Book Info: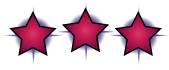 Publication: November 1, 2016 | St. Martin's Paperbacks | Alpha Ops #5
After weeks on a sold-out tour, singer Cady Ward is coming home for the holidays. But after one too many episodes of fan-craziness, Cady's manager decides that she needs protection—in the form of muscled cop Conn McCormick. Longing for peace and quiet to prepare before her next album drops, Cady doesn't need a bodyguard just to deal with some vague email threats…though she can't deny that close proximity to Conn's body is a very nice place to be.
Conn is in the midst of a career scandal when his boss assigns him to pop-star guard duty. It's a poor use of his skills, even though Cady's feisty nature proves the perfect distraction for Conn while Internal Affairs investigates his case. What begins as a sizzling attraction becomes something deeper than either Conn or Cady could have expected. But when Conn uncovers the sinister plan behind the threats to Cady, he's faced with a professional dilemma: To save her life, will he risk having a future with the only woman who's ever touched his soul?