Going Deep by Maggie Wells is a cute story with plenty of romance to make any reader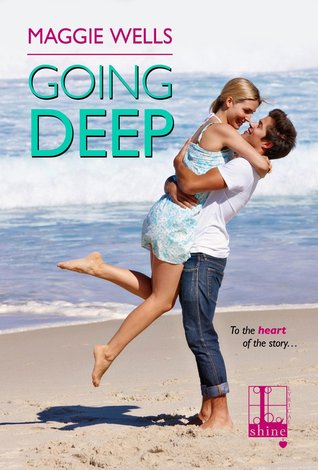 sigh. The storyline is enjoyable, the words are well-written, and the characters will steal your heart.
Brian Dalton is back in town and he's not the same geek from high school. He's somewhat of a celebrity, who many women would love to have a chance with. The only woman who Brian hasn't been able to get off his mind is Brooke Hastings, so when she needs his help, he's only too willing to accommodate her.
The characters have heat, no doubt about that. Brooke can only resist Brian for so long before she can no longer deny the chemistry they have. Brian has always been there. He was there when they competed against each other at the science fair. He was there at their high school graduation when he kissed her in front of everyone in attendance and he's been in the back of her mind when he left that same day.
This is sweet romance at its finest.

Book Info:

Publication: September 15, 2015 | Lyrical Shine |
Making Headlines
Brooke Hastings almost won a Pulitzer Prize for her hard-hitting reportage. Now she's sitting on the story of a lifetime and wants to prove she's not a one-hit-wonder. But in order to get the world to take notice, she'll need the help of the one person she loves to hate—Brian Dalton.
Brian Dalton stumbled into celebrity when he landed a show on the Earth Channel. But the hunky marine biologist never forgot the serious, studious boy who left Mobile a decade before. Now back in Alabama, he's looking for the quiet life he always wanted and hoping for a chance with the girl he always loved. When Brooke asks him to help expose some of the lingering effects of the Gulf oil disaster, Brian jumps at the chance to help preserve the place both call home