In Guarding Gwen by Cynthia Eden, movie star Gwenevere Solomon is in trouble. Someone is blackmailing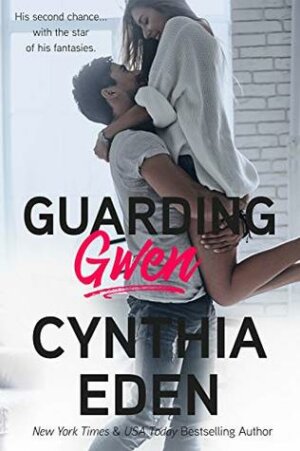 her with something from her past, and the threats are becoming all too real. She's afraid and needs protection, turning to Wilde Securities and demanding the Vice President, Simon Forrest, protect her. Not only had they been in a relationship before he left for the Navy, the threat also indirectly involves him. He messed things up once with Gwen, he's not about to do so again. Can he prove that he's not only the man to protect her, but convince her to give him a second chance as well?
I enjoyed the mystery and suspense aspect of the story. I thought it was well done and it took me a while to figure out who was behind the threats. I found that overshadowed the romance portion of the story though, and that's where the book lost some points with me.
I didn't really feel the chemistry between Gwen and Simon. For all of Gwen's complaining about how Simon left her years earlier, she was awfully quick to hook up with him again without so much as an apology. Her anger and her actions didn't seem to line up.
I understood Simon's initial reasons for leaving to join the military, however, if he had only explained to Gwen why he had to go, so much of Gwen's anger could have been avoided. I liked him as a character, but I thought there were times that he could have handled things better.
I haven't read the first book in the series but this can be read as a standalone. Ben, the brother of Eric, who owns Wilde Securities, makes several appearances in this book. I found him to be interesting and am looking forward to his story.
If you enjoy romantic suspense, you may enjoy this one. I wish I had enjoyed Gwen and Simon more than I did, because I really enjoyed the mystery and suspense in this book. I definitely found myself more invested in that than I was in the actual romance.
Book Info: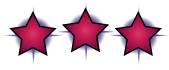 Publication: March 26, 2019 | Hocus Pocus Publishing, Inc | Wilde Ways #2
Gwenevere Solomon is the current "It" girl in Hollywood. The star of a dozen films, she seemingly has the world at her feet. Gwen's problem? She also has one very dangerous stalker at her door. His attacks are getting bolder, and Gwen is becoming more and more afraid. Because this stalker…he knows secrets that she's fought hard to keep buried. The kind of secrets that can destroy a woman's life.
Gwen needs protection, and she needs that protection now. So enter her new leading man…Simon Forrest. Tall, dark, and ever-so deadly, Simon is the lover she left behind. Or rather, the lover who left her behind. He went off and became a SEAL, saving the world and riding one adrenaline high after the other. But he's back now, and as part of Wilde Securities, he's supposed to offer the best, most discreet protection service in the business. He'll pretend to be her lover so the press won't realize her life is going to hell, and Simon will stop her stalker.
Simon never got over Gwen, and the fact that she's been filling the big screen with her gorgeous self? Yeah, it's just made her even more tempting…and put her even further out of his reach. Simon was never good enough for Gwen, and he knew it. But this time, he can help her. He can catch the stalker, unmask the jerk, and keep Gwen shining in her spotlight. Easy as pie. Or, it should be.
Except…Simon might not be able to stop himself from falling for her all over again.
Because when the cameras stop watching, that's when the real action begins.