Heart of Stone (Gargoyles #1) by Christine Warren: Ella is a whimsical character with an incredible job. Her faults are painstaking to the point she is isolated from the world around her. She is socially inept and does not appear to be have any friends, only a few colleagues. Until Kees, aka Sir Arthur, rescues her from being mugged after a fundraiser gala.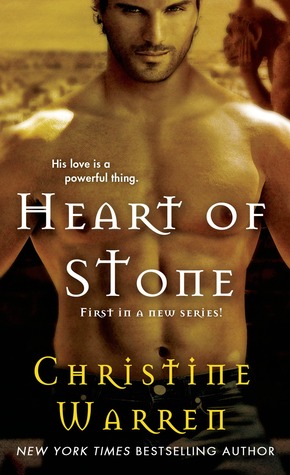 The author does a flawless job a sifting Ella's new reality and introducing magic into her world. However, I had issues bonding with Kees. He is so unemotional that I wanted to take a rock-hammer to his skull. I understood that it was a large part of his personality but I felt that it held back an otherwise fantastic protagonist.
This reader was fascinated by the concept of ancient guardians protecting the world from dark magic and demons. The uniqueness of this tale added to its overall appeal. Yet, as I began reading I felt disappointment at the unsteady flow. I forged through this story with the hope that the author would revive my interest – she partially succeeded. I will follow the series; I believe it has incredible potential.
The potential I anticipate is based solely on how the author set up the latent characters. Now that the world/rules have been established I predict that the next book will be a smoother, more organized, read.
Book Info: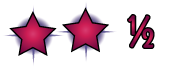 December 31st 2013 by St. Martin's Paperbacks |Series: Gargoyles #1
From bestselling author Christine Warren comes a thrilling new series about a young woman caught between a rock and a hard place—between gargoyles and demons…
Ella Harrow is trying to carve out a normal life for herself. Well, as normal as an art geek with psychic abilities can hope for. As museum docent and gift-shop manager, Ella is able to keep her distance from people—and her powers in check—while surrounding herself with the artifacts she loves. But how on earth is she supposed to act normal when a thousand-year-old statue on the museum's terrace suddenly comes to life?
Heart of Stone
Not your ordinary gargoyle, Kees has been asleep for eons, waiting for a portent of evil to wake him from his slumber. Kees isn't a vision; he's a bat-winged guardian created to protect the world from the seven demons of the Dark. Somehow, Ella triggered his reawakening. Maybe the demons have been unleashed? Maybe his heart is finally ready to be chiseled open? The fate of the world isn't carved in stone…yet.