Heart's Refuge by Cheryl Harper: Can a kennel full of lonely dogs and cats bring two people together? Can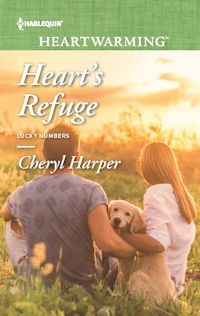 they make friends of old enemies?
Sarah Hillman had been the typical rich girl back in high school, and not the nice kind. She was rich and mean to anyone not in her little circle. What most didn't realize though it was just her defense mechanisms. Now an adult and with her life in shambles she is struggling to keep the animal shelter she founded running and she is quickly running out of options.
Will Barnes had been a geek in high school, there was no denying that, but he tried to protect his sister and anyone else he could. Now an adult moving back to his home town he was determined to give his daughter a family life, even if she would only be there part time. So he had to mend relationships with his stepmom, his step sister and his daughter, not to mention starting his new business. It's a good thing his step sister and her two friends just hit the lottery and he was their financial advisor.
When Sarah went to Will for help she could only hope time had eased some of the memories, or that her work would stand up for it's self. When things get complicated though will her past come back to haunt her?
Ms. Harper takes the reader back to Holly Heights in this novel. It's a good women's fiction book that really focuses on how people can evolve and how important it is for others to really see that. Her descriptions are good and while the plot does tend to slow at times it's over all a feel good book. There are many parts that are left open and I hope that she will be able to close the loop in further books in the series.

Book Info: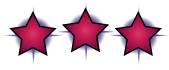 Published October 1st 2015 | Harlequin Heartwarming | Lucky Numbers # 2
Her life has turned upside down
Back in high school, Sarah Hillman was a rich girl who protected herself by always being on the attack. Now her father's skipped town, the money's gone and she's sleeping in her office. Too bad the only person she can turn to has every reason to reject her.
Will Barnes isn't a gangly math nerd anymore. He's a financial advisor and a father, and when Sarah shows up in his office, he threatens to kick her out. And yet, Will agrees to help. But if Sarah falls for this kind, strong man, she'll have to stay in Holly Heights, a town where everyone knows her…and hates her.