Her New Worst Enemy by Christy McKellen is a smoldering hot,  delight of the senses ,  that will definitely  warm up your cold winter nights.
Ellie Holdsworthy  is intent on stopping her best friend,  Penny,  an heiress to a fortune,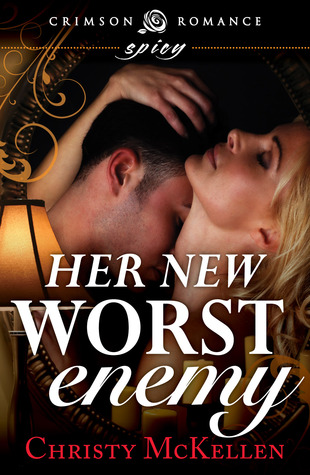 from making the same mistake that she did by giving her heart to the wrong man.  She devices a plan to enlist the help of her brother's long time friend,  Gideon Delancy ,  to help persuade Penny that the man of her affections is only a gold digger that is out to steal her money.
Gideon Delancy agrees to help Ellie, and he invites the couple to his home for the weekend.  The last thing he expects is to find himself attracted to his friends kids sister.  As things begin to spark and sizzle between the two ,  Ellie and Gideon agree to a weekend fling,  but will they both be able to walk away from just a weekend with each other?  Or will they both find that love can show up in the most unexpected places?
I enjoyed Her New Worst Enemy for the most part.  The chemistry between Gideon and Ellie sizzles off of the pages and kept me turning the pages.  It is clear that Ms. McKellen can write a love scene like no other!  The story was sprinkled with humor throughout, but at times I felt like the humor was a little dry.  I also felt at times the writing fell a little flat.  I would still recommend this romance to those who are looking for a quick, sexy,  spicy , tale that will leave you needing a fan to cool yourself with!
Rating: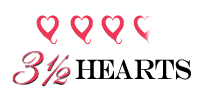 Book Info: Publisher: Crimson Romance (January 7, 2013)
Six months ago Ellie Holdsworthy's life was all planned out – kids, wedding, happy ever after – until her boyfriend dumped her for another woman. When her best friend Penny, an heiress to a small fortune, looks set to run off with a gold-digger, Ellie has to save her from certain doom – and fast. Unfortunately, the only person who can help is the one person she'd rather not ask . . .
Little does Ellie know, persuading her brother's best friend – commitment phobic, playboy businessman, Gideon DeLancy – to hold an intervention at his beautiful Georgian manor would be the easy part. Keeping her hands off him is a whole other matter.
Gideon doesn't intend to fall for his friend's snarky sister, and he sure as hell doesn't expect their weekend to develop into a full-on sex-fest. When passion takes a strangle-hold, their differences don't seem to matter. After all, a torrid weekend affair should be the easiest thing in the world to walk away from, so why are they finding it so difficult . . . ?
Sensuality Level: Hot