In Her Secret Miracle by Dianne Drake , Michi Sato and Eric Hart spent an incredible night together but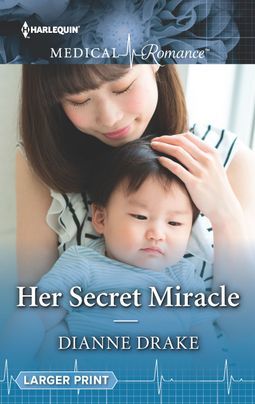 she never imagined the consequences would deliver her a miracle. Never believing she'd see Eric again, Michi realizes he's the only person she can turn to for help. But will Eric handle the news that he's a father or will the pair go their separate ways?
Eric chuckled. "We made a baby together. You don't have to be shy."
"Well, you're certainly not. But I…I need to keep my thoughts focused on Riku."
"And I would distract you?"
"Everything would distract me, Eric. Right now, I don't want to think about what I have to think about, and any distraction will do. Which is why I can't be distracted."
"But I'm not just any distraction, Michi."
Normally I have no problem getting into a medical romance, especially one penned by Ms. Drake. Yet, this story I found difficult to get into because I thought the relationship between the hero and heroine in the beginning lacked the good dose of chemistry I've expected this author's characters to have. Really, it all felt a tad forced and contrived as the heroine seduced the hero. However, in saying that, I did enjoy this story when the hero and heroine were reunited and the hero learns that he and Michi have a child together.
As for the dialogue, I found it hard to like either character in the beginning, but as this story progresses I found myself easily warming up to the hero. He's kind, caring and it's understandable why he's a bachelor after the relationship he had with his father. Yet, I liked that he gave the heroine a chance and loved the growing relationship he has with his child; a child that is adorable and deserves to have both parents in his life. Will Eric be a good father? Will Michi give him a chance? While the heroine, she's resilient, courageous and it's understandable why she's protective of their child because she doesn't want their son to get to know Eric and then get hurt if Eric decides having her and their son in his life is too much for him. Will Eric do right by their child?
"It's all right," he said. "Just relax and listen to your heart." He chuckled. "Even if it's telling you something entirely different from what your head is saying. Which it probably is if what I'm feeling is anything close to what you're feeling."
"But I don't know how to make my head stop," she said, glancing over at the group of people walking around them, giving them a wide berth. Laughing quietly as if they knew something she didn't.
Overall, Ms. Drake has delivered an okay read in this book where the chemistry did get stronger between Eric and Michi, as they renew their relationship and tackle the tough obstacles they face to be together; and the ending had me worried for this couple's happy ever after because they're globally unavailable to each other (if the heroine decides to return to her country) but had me loving the hero's determination and the decisions he makes to win the heroine over. Since no way can he let Michi get away a second time. I would recommend Her Secret Miracle by Dianne Drake, if you enjoy the surprise baby trope or books by authors Annie Claydon, Lucy Ryder, Annie O'Neil and Tina Beckett.
Book Info: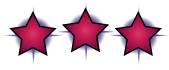 Publication: June 1st, 2019 | Harlequin Medical |
Can their miracle baby…bind them — forever?
Dr. Michi Sato will never forget the night of incredible passion she shared with lone-wolf billionaire and surgeon Eric Hart. Especially as it resulted in the baby she never thought she'd have. Her son's heart condition has meant Michi's always put him first, but now she must fly him to New York for treatment…and tell guarded bachelor Eric that he's a father!