His Bride with Two Royal Secrets by Marcella Bell is a May 2022 release which I thought was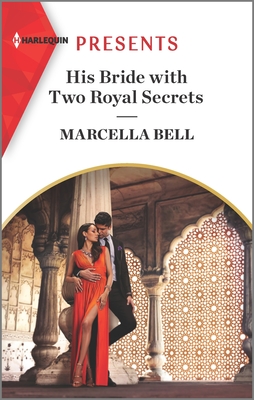 exciting, full of adventure and far away places with a heroine who is a genius and not afraid to be hersel when thrust into a world far different from hers.
So much exciting adventure in this story finishing with a dramatic climax. When Jag discovers who Rita is life takes a massive change when he proposes marriage. The proposition is a win win for both parties and Rita is whisked off to Jag's home where she delights all as she goes; all except for Jag's evil father. Jag has a brilliant conversation with his friends fromt he past books and he knows he's attracted to Rita but he's not sure about crossing the line. Of course professional lines do cross over into personal boundries just to mix emotions up. To top everything off with a dramatic conclusion rounded out a wonderful, faraway and dreamy story.
I find Marcella Bell has a wonderful imagination that really offers a reader a differnce to "same same". The adventure and the fast paced race through the plot and narratives are exciting and the women are strong by themselves so once they're part of a team there's no stopping them. I'm really, really enjoying Marcella's stories.
Book Info:

Publication: May 2022 | Harlequin Presents | Pregnant Princesses #4
What do you say when a prince proposes the first time you meet? Engineering genius Rita Bajwa doesn't know. She does know her heart is locked after being disowned by her family. But Jahangir isn't offering love. Just his ring and a career opportunity she can't refuse…
Back in his incredible desert kingdom, their chemistry sends their convenient arrangement up in flames! Rita knows guarded Jag married her to secure revenge against his father. So how to tell him they're now bound for good…by the twin secrets she's carrying?