Maybe This Christmas (O'Neil Brothers #3): Sarah Morgan captured this reader's heart with the O'Neil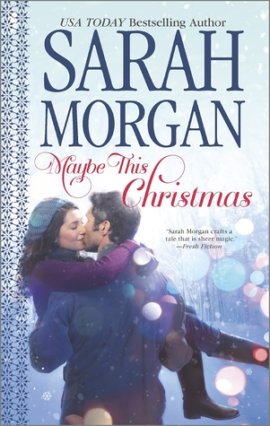 family. Maybe This Christmas is the final story in this holiday trilogy.
In my opinion the most attractive feature of this series is the author ability to support the main protagonists with family/friends– of how well she entrenches each character into the story. Even the animals, Ash and Luna, played significant parts in this story. However, I felt the supporting cast was not as deeply involved and I'll admit I missed them.
The potential for romance was irresistibly compelling; the best friends-to-lovers troupe is a favorite. Yet, I felt let down by Tyler and Brenna's story. Their courtship felt more like an arranged marriage; forced – not very romantic. To put it into Jess's words it was an "avalanche of awkward."
The author does give readers a nice HEA, but I would have been ok if these two parted as friends.
Book Info: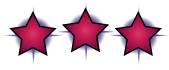 Publication: October 28th 2014 by Harlequin HQN | O'Neil Brothers #3
This winter, ex-skiing champion, reformed heartbreaker and single dad Tyler O'Neil has only one mission—making sure his daughter, Jess, has the best Christmas ever. The fact that his best friend, Brenna, is also temporarily moving into his chalet at the overbooked Snow Crystal resort is a delicious distraction he's simply going to have to ignore. Theirs is the one relationship he's never ruined, and he's not about to start now.
Ski pro Brenna Daniels knows all about the perils of unrequited love—she's been in love with Tyler for years. But living with him is absolute torture…how can she concentrate on being his friend when he's sleeping in the room next door? Then when Tyler kisses Brenna, suddenly the relationship she's always dreamed of feels so close she could almost touch it. Could this be the Christmas her dreams of a happy-ever-after finally come true?