Starstruck in Seattle by Juliet Madison is a sweet novella with a touch of angelic intervention. Lulu, from LuluTheLoveAngel.com, is a bona-fide angel that has the ability and power to bring true soul-mates together. When Lulu comes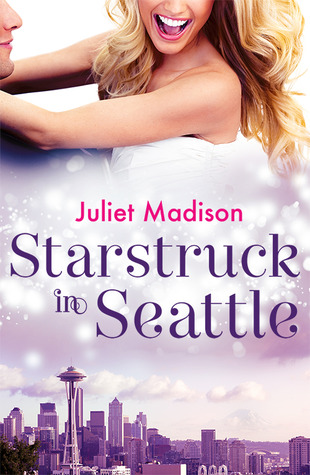 across Anna's email and request for assistance with her love life, she jumps at the chance to do a good deed. And if Lulu is successful, she will clinch the top angel spot she has been pursuing.
Determined actress Anna Hilford plays a nurse on the Seattle set of New Lives, the hit TV show in the midst of shooting its fifth and final season. She believes she is destined to be with lead actor Karl Drake, since a physic and Lulu mentioned her dream man's name would begin with the letter K. Time is of the essence because when the show ends, Anna may be moving to Hollywood to pursue new acting opportunities. Anna and Karl have a couple of dates, which turn out a bit fluky. Hmm, can some magical interference be the cause?
Charlie, a very good actor and an extra as well, has secretly pined after Anna for years. Once the series ends he plans on moving to Los Angeles. Interesting coincidences push Anna and Charlie together, so maybe they are the beneficiaries of a little angel dust.
This is a cute, well-written novella that can be read in a very short period of time. It is original, fresh and keeps a smile on your face. I love stories with a a magical twist and this one definitely has it. If you are looking for a light, feel-good short-story, give this a read!
Book Info:

Publication: October 2013 by Escape Publishing
A sparkling story from the Queen of Ro-magic comedy!
Aspiring actress Anna Hilford might only have a small role in a leading television drama, but she longs to be dreamboat Karl Drake's leading lady. Sick of being loveless and overlooked, Anna seeks the help of intuitive love coach, Lulu, from LuluTheLoveAngel.com to give her the courage and determination to follow her destiny.
But fate has different ideas, Lulu has undisclosed power, and Anna is about to realise that life happens while you're busy making plans…