Hot Desk by Zara Stoneley: With life slowly beginning to get back to the new post COVID normal, Alice is more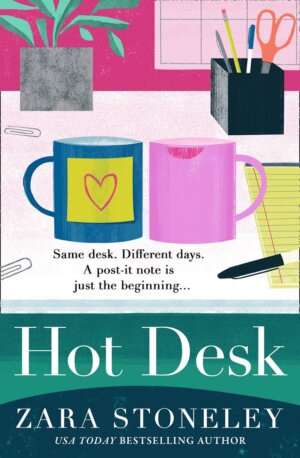 than thrilled to be getting back to in office work with her messy desk. The last thing she expected was for her boss to rock the boat completely, it would seem that the company will now be doing flexible work hours with hot desking, otherwise known as desk sharing.
After having to spend the better half of a year stuck at home in a small shared apartment, battling the sounds of her roommates all Alice truly wanted was to have her work desk with all of her cute little knickknacks a to herself, the last thing she needs is to have her organized mess invaded by non other than Jamie. Meanwhile Jamie is more your free spirited and easy going guy. Fixed work desk or not Jamie has no issues with the new work situation, also it helps that he get a major kick out of annoying Alice.
When I first read the blurb of Hot Desk I was completely intrigued, however upon reading I found myself fast losing interest. This is not to say that there weren't interesting bits and pieces to this novel, one of the major redeeming factors was the connection between Alice and Jamie. I loved their relationship and this just had me coming back for more!
Ok firstly I have to start of with the sharing desk situation, now I really don't think any company or office would want to have employees sharing a desk especially in the current COVID circumstances, so the entire hot desk thing just did not work for me to start with. The next thing that I found a tiny bit tedious was Alice's constant focus on her desk and having to share her things, this was just overkill and made her seem petty.
The major redeeming factor to this book was getting to see Alice learn to stand up and set her own boundaries and hold them strong. But it truly was the snarky spark between Alice and Jamie that held this book together. More than the romance aspect it was getting to see these two characters overcome all kinds of obstacles sometimes with the help of each other.
In short Hot Desk really wasn't the book for me, this is not to say that it did not have some cute and funny moments laced through the story. I will definitely still keep my eye out for future books by Stoneley.
Book Info: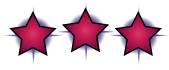 Publication: August 31st 2021 | Zara Stoneley |
Alice loves her job and wants to keep it – whatever the price. But then she's told the company is switching to flexible working and hot desking…Alice's desk might look a mess, but she knows exactly where everything is. Or she did. Until she found out she's going to share it with the most annoying guy in the office.
Jamie can work from anywhere. He's quite happy to sweep his work life into a box at the end of the working day. But can sharing a desk with Alice be as much fun as teasing her in person?
With no option but to try it and see, will their relationship turn into open warfare or will it ever progress beyond a post-it note?