In I Dream of Dragons by Ashlyn Chase, dragon shifter Rory Arish and his two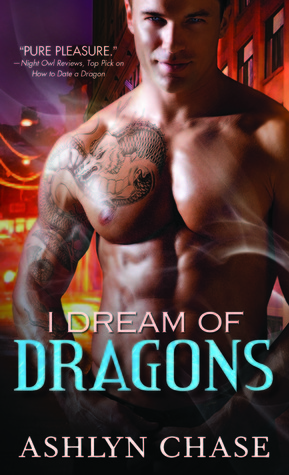 sisters are kicked out of Ireland by leprechauns claiming they stole their gold. The three siblings find their way to Boston, where they attempt to find a way to get back into Ireland. There, Rory meets Amber, a flight attendant chosen by Mother Nature to be the muse of air travel. The pair meet when they discover an apartment building full of paranormals, and they are forced to live together in the last available apartment.
My issue with the book is that there is just too much going on. There's the storyline of Amber and her becoming the muse of air travel. There's the storyline about the leprechauns accusing the dragons of stealing. Then there's the storyline about Shannon, Rory's sister, and her relationship with a human. Then there's the ghost that lives in the apartment building and spies on everyone. And when you think that's enough, then a little more than halfway through a story about Rory's cousins overtaking their ancestral home gets added. It felt like there was too much going on.
In addition to all the storylines, there were also a lot of characters thrown in. It made it hard to really connect with any of them.
I'm sure there are people who will enjoy this book, but it just wasn't for me. It bounced around too much for my liking.
Book Info: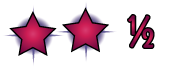 Publication: April 5, 2016 | Sourcebooks Casablanca | Boston Dragons #1
THE HEAT IS ON
When Rory Arish and his two fiery dragon siblings are run out of their ancestral Irish home, it seems their luck has run out-until they arrive in Boston and find a paranormal-friendly apartment building. Finally, Rory has a place to call home. There's only one problem: Rory's new lair has simultaneously been rented to an infuriating woman who is as stubborn as she is beautiful and will not leave 'her' apartment matter how steamed he may be…
AND SPARKS FLY
Amber McNally is a down-on-her-luck flight attendant. She needs this apartment, and not even a fire-breathing dragon with his Irish charm and scorching good looks is going to scare her away. Holing up in their respective corners, a battle of wills ensues. Who will be the first to blink…or give in to their off-the-charts chemistry and decide to make this unorthodox living arrangement a little more permanent?