If You Don't Know Me By Now by A.L. Michael is an amusing read that many people can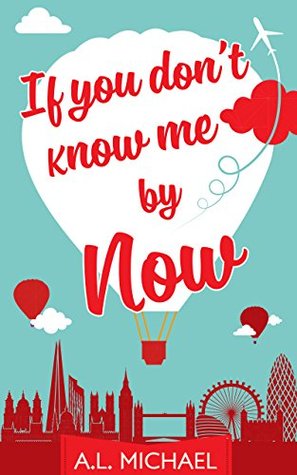 find themselves relating to. The characters will make you smile and peak your interest.
Imogen moved from her home town to London, hoping to get a job as a writer. The only job she was able to find was as a barista for BeanTown. She's desperate, but tries to make the best of her situation. After working there for a while she gets to know her co-workers and realizes the job isn't all that bad. Well…that's not entirely true, the customers are horrible, but Declan, the cute guy who works at another BeanTown location, makes life a little less miserable for her.
I loved Imogen! She's passionate about writing and when life doesn't go the way she plans, she still finds a way to do what she loves. She might not have a job as a journalist, but she does have a brand new blog that is getting many rave reviews. For me personally, I was able to relate to many of Imogen's blog posts. Her blog posts are real, relevant, and will make you laugh. Anyone who's ever worked in customer service will be able to connect with what Imogen is going through.
I enjoyed Declan as a character. He encouraged Imogen to find time to write and helped her with her blog posts. He's a little naïve when it comes to an ex-girlfriend of his, but you can't really hold it against him. His personal life hasn't been all roses and you learn his story as he and Imogen get closer. What I really liked about Declan, was that he never pretended to be something he wasn't. He was honest with Imogen from the beginning about what he can offer.
The romance between the characters is portrayed very well. It's not quick or easy, but that doesn't make it any less real. The characters are developed nicely and the story flows with ease. It also sends a great message about following your dreams and when things don't go quite as you planned, that doesn't mean you should give up.
Book Info:

Published: July 2, 2015 | Carina |
What's the worst job you've ever had?
Imogen has come to London to make it as a writer. At least, that was the plan. Finding herself in a dead-end job serving coffee to hipsters was not on her to-do list. And even if gorgeous colleague Declan does give her more of a buzz than a triple-shot cappuccino, Imogen can feel her dreams evaporating faster than the steam from an extra-hot latte.
Until her anonymous tell-all blog about London's rudest customers goes viral – and suddenly, Imogen realises that landing the worst job in the world might just be the best thing that's ever happened to her! As long as she can keep her identity to herself…