In Pursuit of Happiness by Freya Kennedy: The gorgeously cosy setting of Ivy lane in Derry Ireland is a perfect backdrop for what is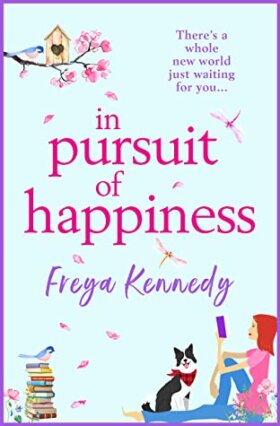 a clean family values romance that attempts to address some very real human condition issues.
Jo Campbell, struggling to come to terms with her broader purpose in life works fastidiously to find the determination to pursue her dream of publishing her own book, despite the self-doubt that plagues her. Thankfully, she is surrounded by an abundance of love; wonderful family and friends who operate as a mini cheer-squad for her, supporting her every move and every action.
In many ways, dealing with the endless 'should ofs' that plague the late 20s and early 30s whilst coming to terms with the full ramifications and glory of adulthood was a clear thematic throughline that ran from start to finish. Our central male protagonist Lorcan, who initially is shaped as a classic Gen Y self-absorbed brat, happens to be the biggest surprise to the quiet unassuming folk for Ivy lane, and naturally, Jo is surprised to find she doesn't loathe him as much as she had predicted she would based not her very generalised assumption that the man was utterly indulged. In fact, for Jo, Lorcan very quickly becomes a friend, confidant and someone she seemingly trusts quite naturally. Until of course, a key action kernel forces Jo to once again question her judgement of people, things and her ability to protect herself.
Throughout, there were many moments that were hallmarkish and whilst some powerful insight was shaped regarding a masculine perspective on the hopes of parenthood, the characters were a shade too clean and perhaps overly crafted. In many ways, Lorcan quickly pivoted from a man-child to every conceivable idea of what a perfect man would say at the perfect moment with the perfect amount of eye contact. And throughout, pacing became a serious tension barrier wherein the meandering of the daily realism gave rise to far too much predictability. This in turn, impacted the effect of the action kernels, which were intriguing and quite clever. Having said that, there was a lot to like; small cute town with tight community bonds, seemingly from an era that no longer exists with people who would made complete sense in 1952, and an interesting twist of 'almost' identity theft.
In many ways The Pursuit of Happiness was a mixed bag that likely let itself down by simply pursuing happiness too hard. For many lovers of the genre, this has some lovely clean lines and some very clear themes and will be sure to delight with it's sweet narrative wholly underpinned by deep community connectedness.
Book Info: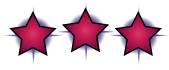 Publication: 15th December 2020 | Boldwood Books |
Jo Campbell is perfectly content in a perfectly structured life.
Nothing ever changes in Jo's life, and she likes it that way.
Or at least, she tells herself she does.
Most of the time, she manages to push down the tiny voice that tells her to chase her dream and maybe, just maybe, open her battered and bruised heart up to love.
But to chase her dreams she needs to take chances that are way out of her comfort zone and learn to not put other people's happiness above her own.
Most of all she has to learn to trust her heart, which may just be the biggest challenge of all.