In Your Arms by Shannyn Schroeder: Having set a new path for her future, far more stable than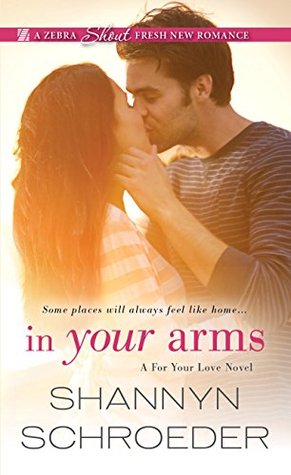 the past she's escaping, Emma wants nothing to do with her past choices, especially when it comes to choosing men. But in comes Sean on his motorcycle, just screaming bad boy unable to commit or grow up.
Yet the attraction is far too strong for both and although they promise no commitment, it seems to be creeping up on them as they fall harder and harder. But Emma just can't accept Sean as her future. Not when he's fine being fired to go for a week long joyride and is still living at home, refusing to take any real responsibilities beyond his own enjoyment.
But for once, Sean might see a reason to grow up, he just needs to do it before he loses the girl he knows he can never forget.
Once he staked his claim, he slowly pulled away and waiting for her gorgeous eyes to open and focus on him.
"Goodnight, Emma."
Sean and Emma are cute together. They mesh well as a couple, and it's hard not to smile as you read them getting closer and closer without even meaning to. Yet, most of this story I was just bored. It felt very monotone. Nothing much ever truly happened and Sean himself just did not interest me. He's too much a boy man throughout the entire story for me to appreciate him as a hero.
I don't like the guy who refuses to grow up. And even when he does start to change, it's for Emma, not for himself which just doesn't give me that HEA belief that they will work out. He doesn't know himself enough by the end, and Emma wants a man who knows himself. Due to this conflict between the two, she ends up coming off as a bit of a shrew, even though I did like her strength and the life she was trying to create for herself.
Overall, this was not a hero I enjoy, but if you like the boyish man Sean's certainly for you. He is fun and sweet, and I couldn't help but love how much he wanted Emma, even a bit against his own beliefs. Also, In Your Arms is the second in a series, but can easily be read as a standalone.

Book Info: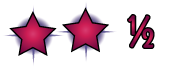 Publication: December 27, 2016 | Zebra Shout | For Your Love #2
A KNIGHT IN SHINING LEATHER…
Sean O'Malley has never tried to hide who he is. He shows it in the motorcycle thrumming between the legs of his tight jeans…the shaggy hair that falls in his gorgeous eyes…the wicked gleam in his smile when he asks Emma out for a drink. Sean is a rebel, a bad boy, and a ton of fun: exactly the kind of guy she's sworn off forever.
Emma isn't just the the prim kindergarten teacher she appears to be. And somehow Sean can tell. As soon as he pulls up to her overheated car he knows that a fast bike and a cold beer will fix her rotten day better than compliments or a bubble bath. Her straitlaced exterior and her wild heart light him up. But Emma wants to escape her past and settle down—and if her desk jockey dates don't understand where she comes from, at least she doesn't worry about them bringing her back.
One weekend of intense connection can't change the paths Sean and Emma have chosen. But with a little space to be themselves together, maybe the rest of the world can wait…