In Inked Ever After by Elle Aycart Tate Cooper has suffered a tremendous loss in her young life. Her father and brother were killed in a tragic accident almost two years ago, and she is still overcome with grief and guilt. She has kept the family restaurant successfully running, with little help from her Mom or sister Elle, although Elle has made herself available over the past few months so that Tate can have some free time to plan her wedding to alpha male James Bowen.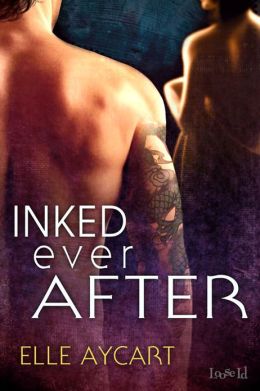 Tattooed and gorgeous, James Bowen looks and acts like ultimate bad boy, but he is not. He is the perfect mix of sexy, bossy, possessiveness and charm. He owns his own successful security business and is very close to his father and two brothers. His mother left the family when he was a little boy and he has no desire to see her. He is also divorced. James is engaged to the love of his life, the beautiful and smart Tate Cooper. His love for Tate is tangible and possessive, he is her rock.
When they are not working or dealing with wedding engagements, Tate and James are enjoying incredible sex. Their love continues to bring them closer together and any life without each other is unfathomable. Tate wants to marry James with all her heart and be the perfect bride to be. But being happy is difficult because she cannot get over the guilt from the death of father and brother. She also believes wholeheartedly that James is not good enough for her. Overtime, Tate has been able to shield her true sadness from others and lives her life like everything is okay. However, she is really experiencing an emotional breakdown. Luckily, because James knows her so well, he is able to see through her facade and finally get her to acknowledge her fears. With great hardship and James' love, Tate is able to let her emotional baggage erupt which ultimately makes their relationship even stronger.
Tate gets inked with one of James' tattoos, the ultimate commitment of her love and devotion.
As their wedding day approaches, Tate's coping skills are put to the test when James is in a car accident. They both end up being fine and the wedding of the year goes on without a hitch. A bright future with lots of family to love is within their reach.
Inked Ever After by Elle Aycart truly defines the erotic romance genre. It is screaming hot and emotionally charged at the same time. This is a three book series and reading her first book, More than Meets the Ink, is beneficial but not entirely necessary. The author does provide a few splashes of background from the first story, which is helpful.
Book Info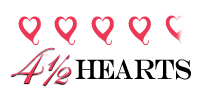 Publisher: Loose Id LLC (March 25, 2013) Genre: Contemporary
Previous Book: More than Meets the Ink
Tattooed bad boy James Bowen is about to marry the love of his life. Everything would be perfect if it wasn't for the tiny detail that his bride-to-be is freaking out big time. And trying to hide it from him.
Tate Cooper is losing it. She loves James with all her heart and wants to be married to him; it's the getting married that's killing her. Still grieving the loss of her father and brother, Tate just can't shake her fear and sadness. Add to that the stress of the wedding, and she's in full emotional meltdown. But James deserves a happy bride, not a high-maintenance, sorrow-filled, guilt-stricken one, and, by God, she's going to give him that, even if she has to paste on a smile and fake it till she makes it.
James can see through her front, and he doesn't know whether to be amused or pissed. He understands she's running scared, her fear of loss making it hard for her to fully commit, but there is no way in hell he's going to allow this to continue; he's going to push her to confront her fears until she happily embraces their ever after.