Innocent in the Sheikh's Palace by Dani Collins is a November 2020 Harlequin Presents release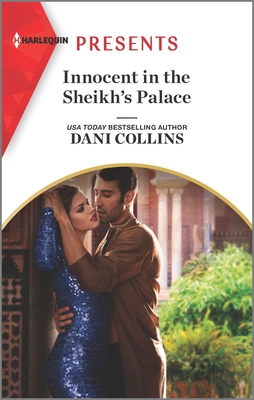 which blew me away.
Akin and Hannah are worlds apart and meet in the most unlikely and stunning way. Destined to become the mother of one of the most important babies in the world is the last thing Hannah ever dreamed of or desired or believed was a possible reality regardless of what a bunch of strangers were telling her. Even flying to Akin's beautiful home of Baaqui wasn't helping reality sink in.
Sprinkled throughout this inventive story is Dani Collins trademark humor. I give full credit to the author for the inventiveness and originality of Akin and Hannah's path to love and the depth of description helps creates a wonderfully in-depth story full of strength, intensity and richness and it's not just the sands that's hot!
Exploring unknown territories in both love, land, birth and tradition, Innocent in the Sheikh's Palace soars wonderfully concluding with a brilliant epilogue. I loved it!
Book Info:

Publication: November 2020 | Harlequin Presents |
His desert vow…to crown the virgin's baby!
Having failed to find Mr. Right, plain librarian Hannah Meeks decided to start the family she's desperately wanted on her own. Only to discover that her miracle baby is actually the heir to the throne of Baaqi…
Sheikh Akin Sarraf was the unwanted spare. Now, finding out his late brother had unknowingly fathered a child, Akin's duty is to bring Hannah to his palace and make her his wife! Marrying for love was always out of the question. But Hannah's independent spirit is exasperating…until it's intoxicating…