Just What He Wanted by HelenKay Dimon is another great addition to the Holloway series by HelenKay Dimon, it can be read alone or as part of the series. This story will break your heart and will make cry as you read more about Travis Yardley and his past.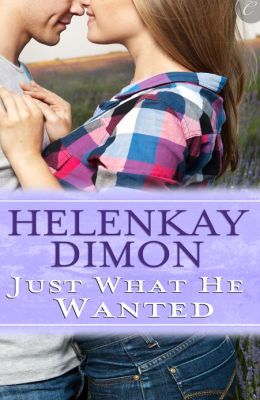 Travis Yardley is the nursery foreman for Thomas Nurseries. He is like part of the Thomas family, to Spence and Austin he is like an adopted younger brother and their father is like the father figure he needs in his life.
Andie Patterson has just moved from Philadelphia to Holloway looking for a new start, starting with a new job managing Mountain View Resort for Lila Payne. But the one thing she is determined to do after her very recent bad relationship with her ex-boyfriend is to put her heart on hiatus. Not only did he insult her by telling her that she needed to lose weight, she then catches him cheating on her.
Travis has been attracted to Andie from their first meeting, to the point that he lost his ability to speak coherently in front of her and he couldn't even think straight. But no matter that their attraction is mutual, Travis will have a hard time convincing Andie to give them a chance, for Andie has a hard time with their ten-year age difference.
Travis and Andie have a tough road ahead, but their love will help them get where they need to be. For first they must be able to get past their own problems before they can have the true happiness and love they can give each other.
Travis's past will break your heart and make you admire the man he has become regardless of the shadows that he has been running from and he is just the man that Andie needs to show her how special she is just the way she is.
While Andie needs to learn that true beauty what truly matters is what's on the inside, for everything on the surface changes over time but true character and feelings will last a lifetime.
Just What He Wanted by HelenKay Dimon  is a sweet and heartbreaking romance that will make you smile and make you cry as you read along, a HJ recommended read.
Book Info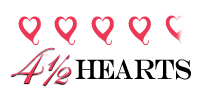 Publisher: Carina Press (June 10, 2013) | Book four of the Holloway series
Travis Yardley thought he had everything he needed, but one look at Andrea Patterson shows him he was wrong. Andie is a gorgeous, curvy blonde who moves to town to manage a nearby campground. Seizing the chance to get close to her, Travis volunteers himself as tour guide and "bodyguard.'
After a bad breakup, Andie is looking to start over and determined to put her heart on hiatus. She's working on her self-esteem, and she is not ready for the likes of Travis. He comes on strong, with all the energy of a guy almost ten years her junior, which is exactly what he is.
Even as Travis's troubled past catches up with him, he pulls out all the stops to convince Andie he deserves a chance. And with the spring thaw hitting the Mountain View Resort, Andie discovers her own temperature rising whenever Travis looks her way…
43,000 words