I really love Christie Ridgway and was trilled to read the first book in her Beach House Series, Beach House No. 9. This book is about Griffin and Jane. Griffin is a war photographer who is suppose to be writing his memoir, instead, he is playing pirate and party playboy at Beach House No. 9. Jane is a very prim and proper professional. She's been hired to get Griffin back on track, having no idea what she's coming into. I loved how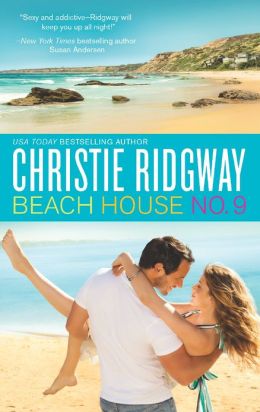 buttoned up she is but that she wears such girly shoes and feminine sexy underwear. I love how she seems like a puzzle that Griffin just needs to figure out and it thows him off his game time and time again.
It was interesting to have a hero with PTSD who wasn't a soldier. Griffin is suffering, he is haunting by the memories of what he had seen and experienced while embedded in the war zone and having Jane in his life, forcing him to finish his memoir, is making him to face up to some of those nightmares.
There was also a side story of Griffin's sister and her three kids and they are hysterical. I even loved the old neighbor next door who keeps crabbin at Griffin, and being a photographer who also was embedded with soldiers during war time, he understands what Griffin has been through and tries to help him through the PTSD
I loved everything about this book and look forward to many more amazing stories from Christie Ridgway.
Book Info: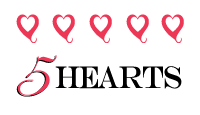 Release date: January 29, 2013 | Series: HQN
When Jane Pearson arrives at Griffin Lowell's beach house, she expects a brooding loner. After all, his agent hired her to help the reclusive war journalist write his stalled memoir. Instead, Jane finds a tanned, ocean-blue-eyed man in a Hawaiian shirt, hosting a beach party and surrounded by beauties. Faster than he can untie a bikini top, Griffin lets Jane know he doesn't want her. But she desperately needs this job and digs her toes in the sand.Griffin intends to spend the coming weeks at Beach House No. 9 taking refuge from his painful memories—and from the primly sexy Jane, who wants to bare his soul. But warm nights, moonlit walks and sultry kisses just may unlock both their guarded hearts….