Keeper of the Moon Harley Jane Kozak is a Paranormal romance with a bit of mystery
Keeper of the Moon is book two in The Keepers: LA trilogy, each book by a different author, and which can be read as stand alone novels. This is Sailor Gryffald and Declan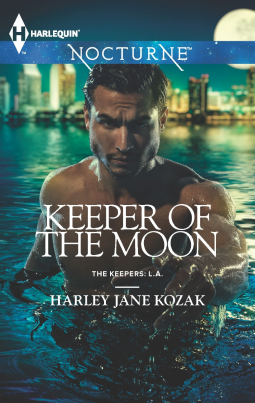 Wainwright's story. Sailor just took over as Elven Keeper from her father which means she must oversee all the Elven residents in her area of LA – the Canyon. Unfortunately four local Elven women all involved in the movie industry have been killed by what is being
dubbed the Scarlet Pathogen.
Sailor is attacked while out for her daily run and is infected with the same pathogen. Where she is only part Elven the effects are different for her than the other women experienced, but the search is on for her attacker and the killer. She teams up with Declan who is the local Shapeshifter Keeper and an Elven woman Alessande to put an end to the killings.
This story has a great plot line with lots of action and all of the creatures a paranormal reader loves: Elves, Shifters, Werewolves, Vampires, Ghosts, etc. There is a definite element of romance to this, but it isn't overpowering and works perfectly in conjunction with the mystery. I enjoyed the relationship between Sailor and Declan and how it changes throughout the course of the story. They are both quite strong willed and have to find a balance as they get to know each other better. I will definitely be going back to read book one and snagging book three upon its release.
Rating: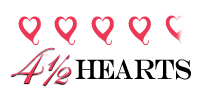 Book Info: Publication Date: March 5, 2013 | Series: Harlequin Nocturne (Book 155)
In their new Keeper roles, these extraordinary women must balance the fate of the world with their desires…
Lust. Elven Keeper Sailor Gryffald's body quivers with it, but is it a symptom of the deadly Scarlet Pathogen coursing through her bloodstream or the proximity of shifter Keeper Declan Wainwright?
Sailor and Declan have had an uneasy relationship ever since they met, and now things are about to get a lot more complicated. A killer is stalking Los Angeles, intentionally infecting Elven with the deadly virus, and now Sailor and Declan must work to keep the supernatural peace while bringing the murderer to justice. But, in doing so, these powerful denizens of the Otherworld find themselves straddling a fine line between lust…and love.