Long Night's Loving by Anne Mather: Maggie needs help getting her daughter, Lindsey,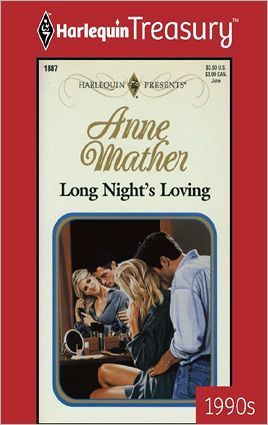 away from a man who is only using her to get to her father, Neil. Desperate without any other choice, she turns to Neil for help. Neil, for his part, is still bitter about what he considers a betrayal to their marriage by Maggie, and he's not about to make it easy on her.
Maggie is a very weak character. She continually lets Neil humiliate her and treat her poorly, and yet she still keeps coming back to him. When she tries to explain what really happened with Oliver that night, he refuses to listen and she gives up trying to explain it. What happened wasn't her fault and she should have pushed him to understand that.
I didn't like Neil at all. There were some parts where it felt like he genuinely cared about her, but those moments were few and far between. More often that not he was belittling her, treating her poorly, and making her feel terrible. It seems like he only agrees to help Lindsey to keep Maggie close to him so he can keep humiliating her. He doesn't want to hear about what happened that night; he believes he was the only one who was wronged and is determined to make her pay.
Maggie's sister, Jackie, was a piece of work. Determined that everyone around her should be as miserable as herself, she does something to help Neil's negative perception of Maggie. Yet when Maggie finds out, there really isn't much of a confrontation. I would have at least expected Maggie to get mad, which she doesn't.
If any of the characters were likeable, Long Night's Loving could have been good. As it stands, however, I didn't care for it. None of the characters had redeemable traits, which really brought the book down.
Book Info: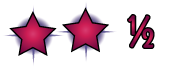 Publication: June 6, 1997 | Harlequin Presents |
He could still make her want him…
Maggie would never have made the journey to Northumberland to see her ex-husband if it hadn't been for their rebellious teenage daughter. Lindsey had formed a disastrous relationship and Neil was the only person who could help.
Clearly, Maggie's treacherous betrayal some years ago still rankled with Neil because why else would he so provoke and humiliate her? She was ashamed of the fact that he could still make her want him while seemingly remaining detached himself. Surely he must be involved enough to want to help Lindsey even if he suspected she might be another man's child?