In Long Shot by Kelly Jamieson, Reece Kirkwell is working as a waitress at a tequila bar. It's not her ideal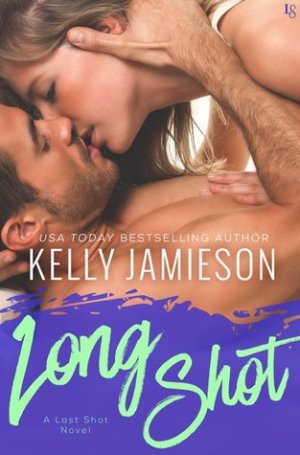 job, but after a tragedy at her last job, she needs to stop back and have something with a little less responsibility. But the food at Conquistadors is awful, and she can't help but put her two sense in, much to the annoyance of the bar's co-owner, Cade Hardy.
Cade feels Reece is hiding something. She seems to know an awful lot about food for a waitress. But he didn't hire her to upgrade their menu, and he doesn't appreciate her comments about what's wrong with it. Still, he finds himself attracted to her. Even when his partners warn him off, he can't resist the pull. Neither Reece nor Cade want something permanent, especially Reece since San Diego is only supposed to be a pit stop for her. Despite that, they both find more than they bargain for. But when Cade discovers the truth about who's really developing the new menu ideas, will their relationship survive?
There were still a few things that bothered me. One is that Cade knows the food at Conquistadors is bad, and while I agreed with his point that Reece shouldn't be saying that in front of customers, I didn't understand why he wouldn't be willing to try out her ideas when they were good. He even sampled something she put together and liked it, so I'm not sure why he was so hesitant to let her help out. I also thought Cade had a bit of an anger issue. He yells at Reece in front of the staff, which he admits was wrong, but then he also jumps to conclusions and gets mad about something without giving Reece a chance to explain. In both cases, he could have handled things better.
Another issue was that I didn't feel a deep connection between Cade and Reece. They worked ok as a couple, but it just felt like something was missing between the two of them. Reece seems to be keeping count of how many women he slept with since she started, and it annoys her that there were so many (at least twenty-eight). She shows her disgust, but then turns around and agrees to start a relationship with him. It didn't really make sense that she would hook up with him when she was disgusted by the number of women he's already hooked up with.
Reece blames herself for what happened at her previous job, but it really wasn't her fault. I felt for her and understood why she wanted to step back from a job she loved because of it. I loved the fact that she's spunky, opinionated, and that she wouldn't back down from Cade and his insistence she strictly waitressed. Of course, if she confessed the truth of her previous job earlier to Cade and his partners, he would have better understood her motives and would have probably been more willing to her menu suggestions.
Those who have read the previous books in the series will want to read this one, as you'll get to catch up with the characters from the previous books. Those who are new to the series can jump right in with this book; it works well as a standalone. I found the book to be a decent read, although I didn't love it.
Book Info: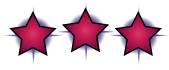 Publication: February 13, 2018 | Loveswept | Last Shot #3
Waitressing at a tequila bar on the beach in sunny San Diego may not be what Reece Kirkwell wants to do forever, but for now it's perfect—other than the flashbacks to the tragedy she caused in Boston. And the fact that one of her bosses is a domineering, first-class manwhore who's as stubborn as he is sexy. If he'd just listen to her, she could double his business. But it would also mean getting close to someone, and that's a risk she can't afford.
Cade Hardy's partners at Conquistadors are like his brothers, but he's the money man trying to keep them all afloat. To blow off steam, he's been sleeping around a little. The last thing he needs is business advice from their crazy-hot new waitress. Cade can't figure Reece out. She's smarter than she lets on, and she doesn't hide her disgust for his active sex life. But after he recognizes her PTSD symptoms, Cade is determined to save her . . . unless she saves him first.