In Losing Mr. Right by Natalie Charles, Mindy Ling is blindsided when she finds out her best friend and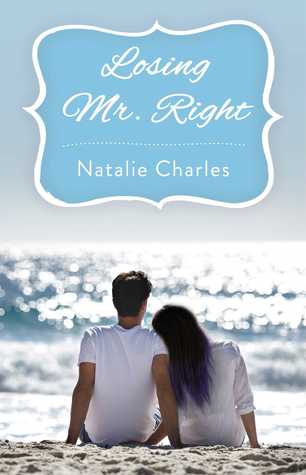 secret love, Chase, is engaged via a Facebook post. Her grandmother, having fallen off a ladder, needs someone to look after her. Mindy decides it's a good excuse to put some distance between her and Chase. Staying at a cabin at her grandmother's inn, she meets Brett Hannigan. She originally thinks he's a homeless man, but she finds out he's the local people walker. And when it becomes clear the woman renting her grandmother's inn is using for illegal purposes, she will need Brett's help to get her out.
I had a hard time with this story, and I think the main reason is that I didn't care for the characters. The worst is Mindy. She comes across as selfish. When she moves to help her grandmother, she doesn't do it because she wants to help her, she does it to get away from Chase. She also comes across a materialistic. Based on Brett's appearance, she assumes he's homeless. When she finds out he's a people walker–a person paid to take walks with strangers–she looks down at it and doesn't want to consider a relationship with him because of it. She is also a bit naïve. She doesn't realize that throughout their friendship Chase has actually put her down until Brett points it out. Yet, even after a particular ugly scene at Chase's engagement party, she still continues to let him into her life.
I liked Brett more than Mindy. I couldn't help but feel for him as he was dealing with the death of his brother, David. In fact, David was why he became a people walker to begin with.
==David hadn't walked people. He'd gotten a job with the town running sports clinics in an after-school program. But for years afterward, David talked about taking walks with strangers. "I wish I'd done it," he'd said.
And once, when I had rolled my eyes, David had explained. "It's not about money. It's about connections. Hurtling through space and time beside a stranger. Sharing a brief moment together.
Between the two of us, David was the brother who got all of the warm and fuzzy feelings about humanity.==
In actuality, despite Mindy's belief he was poor, he was actually a wealthy software developer. Yet he keeps this fact from Mindy for most of the book, letting her believe he was only a people walker. It was if he didn't trust her, which made it hard to buy into their romantic relationship.
I was disappointed in how quickly the issue with the inn was resolved. Considering Vaughan had made it clear she wasn't going to give up the inn no matter what, it seemed like she was going to put up more of a fight than she actually did.
The premise of the story was interesting, but the execution just didn't work for me. By the end of the book I found myself not caring either way if Mindy and Brett could work out their issues.
Book Info: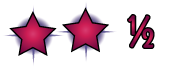 Publication: March 12, 2018 | Pocket Star |
Mindy Ling is a broken woman.
After finding out that her best friend Chase—who she's been in love with for years—is getting married, she escapes her troubles to spend some quality time with her grandmother in a small seaside town in Connecticut. She hopes to distract herself by staying in one of the guest cottages at her grandmother's quaint bed and breakfast and helping the innkeeper with the day-to-day activities. But after she learns that the innkeeper is literally running a house of ill repute, Mindy becomes determined to put an end to it. And a handsome local named Brett seems to be just the person she needs to help her.
Beneath his unassuming exterior, Brett Hannigan keeps many secrets. Locally he is referred to as the People Walker, but little else is known about the handsome stranger who captivates Mindy's interest and provides a welcome distraction from Chase. Mindy discovers that Brett is kind but broken: a man who has higher walls than she can scale. But something tells her that if only she can reach him, she might find everything she's been looking for.