In Love and Other Mistakes by Jessica Kate, seven years after her fiancé left town ten days before their wedding, taking her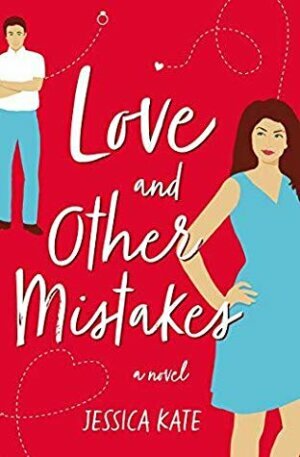 dreams with him, Natalie runs into Jeremy, who goes by Jem, in town with his nine-month-old baby. She wants nothing to do with him, but she needs a job and he needs a nanny. When his teenage niece, Lili, moves in with him, and his hands are full. Will Natalie be able to give him a second chance?
This is a Christian romance. I'm normally not crazy about those, but in this case, it read a lot more like Chick-Lit with some mentions of God and religion thrown in. It wasn't preachy, so I didn't mind that aspect of the story.
My problem is that there were too many characters with too many issues. There's Natalie and Jeremy, but there's also a storyline with Jeremy and his father and the years of anger and hostility they had between them. There's Mark and Steph, who are pastors and are having marital issues, Mark and his mistress, who happens to be his daughter Lili's art teacher. There's Lili and her issues with her parents and a budding romance with Nick, who happens to be the nephew of the woman her father is cheating on her mother with. Then there's also the story of Natalie's father's ongoing cancer battle. There's also Natalie and her potential new boss, Sam, who is interested in dating her. As you can see, a lot is going on. So much, in fact, it doesn't feel like anything is ever completely resolved. I feel the book blurb is a little misleading because the book was definitely not all about Natalie and Jem.
The epilogue, where I expected that there'd be some conclusion to all the issues with the characters, was a let-down. Steph had refused a divorce at first, but did she finally ask for one? Or did Mark? How did Mark handle what was going on with his mistress? Did Lili ever end up moving home? What happened to Nick? Did he get the scholarship he was supposed to interview for? I had so many questions and no answers by the end of the epilogue.
Can I also say I really disliked Mark? Not necessarily because he cheated, although that was a big strike against him, but he lied throughout the book, especially to Lili. For a pastor, I expected more from him. For a Christian romance, I didn't expect the level of lies and deceit there was in this book from him.
There were so many things going on that it took away from rebuilding the relationship between Natalie and Jem. They, unfortunately, got lost in the shuffle. As a result, I didn't think their relationship was developed as much as it could have been, and I didn't feel much chemistry between them. I found Jem's reason for originally leaving to be a bit weak, and something they probably could have worked out if he only communicated his concerns to her instead of running away.
I think this could have been a descent book if there wasn't so much going on and if the issues were resolved. As it was, I was left with more questions than answers and it left me feeing unsatisfied.
Book Info: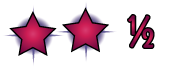 Publication: July 30, 2019 | Thomas Nelson |
Natalie Groves was meant for great things. But soon after her fiancé left, Natalie's father was diagnosed with cancer. Suddenly her grand plans evaporated . . . and God felt very far away.
Fast-forward seven years, and an internship presents Natalie a chance at her destiny—but she needs a job to work around it. And the only offer available is worse than a life sentence. Her ex Jeremy, now back in town, is desperate for help with his infant son and troubled teenage niece, Lili. And Natalie may be just the one to help Jeremy . . . provided they don't kill each other in the process.
When Jeremy and Natalie join forces, sparks fly. But will either of them get burned along the way?