In Mac's Angels: Sinner and Saint by Sandra Chastain, Dr. Nikolai Sandor is now dedicated to research only. But after answering a call about a woman that attempted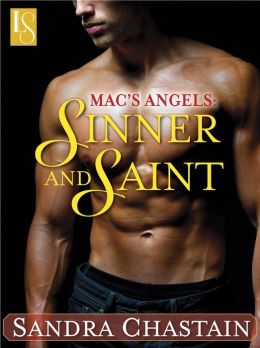 to take her own life and is now in a coma he is now on a mission to wake her up.
Karen Miller has the face of an angel, but she reminds Niko of demons of his past that he wants to make sure they stay forgotten. But Karen will not wake easily, and Niko believes that she can hear him but for some reason she refuses to wake up. Karen wants to remain hidden from pain and the danger she faces, the only way to do that is to remain in her deepest sleep.
Niko will start by telling her about two lovers and making her believe that he is her Gypsy lover and he needs her to wake up. With stories and romance that might never be, Niko believes that he will be able to wake Karen. But once Niko manages to wake her from her deep sleep, it will be up to him to keep her safe from the danger that lurks and is trying to take her away from him.
All I can say is WOW, this story has many twists and turns and a plot that will keep you on the edge of your seat. It may be a little fast paced for some, but I love that it didn't leave me hanging for long at every twist of the story.
For a great, intriguing romance with a very hot doctor and a damsel in a lot of distress, make sure you don't miss Mac's Angels: Sinner and Saint by Sandra Chastain.
Book Info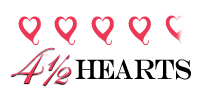 Publisher: Loveswept (June 10, 2013)
Dr. Nikolai Sandor has sworn off caring for patients. It's all research, all the time for him now. But after taking a call he can't ignore, Niko finds himself at the bedside of a woman who had attempted to take her own life . . . and now refuses to wake from her twilight state. Niko is drawn to the angelic woman, to her peaceful face. When he touches her hand and whispers to her of love and passion, he senses she is aware of his presence. He must wake her—even if it means believing in a romance that might never begin.
Karen Miller doesn't want to wake up. She wants to be alone with her pain, in the darkness of her deepest sleep. But she can't ignore that voice, low and seductive. Who is this man, this tempter at her bedside? Is he real? His sensual whispering has penetrated Karen's safe haven, creating an intimacy she'd never known before. But if she opens her eyes, will she ever be safe again?