Merrily in Love by Melissa West: Brady and Kylie broke each other's hearts when they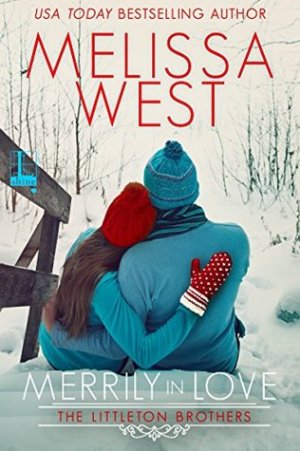 broke up after high school. Neither has been in town at the same time as the other, until now, and they're finally forced to confront their heartbreak.
While the sparks fly as high as they used to, Brady and Kylie don't exactly trust each other. With parents who never cared about her, Kylie doesn't know to believe Brady will be there for her. And with his need to prove himself family-first after some bad history, Brady doesn't know if he can put his selfish desire for Kylie above his family.
When Brady's brothers' want to buy out Kylie's godmother's store to expand, Kylie and Brady's budding friendship is brought to the test.
I'm just not a fan of second chance romances. Their split felt a bit silly, and I never felt the full effect of their heartbreak. In the present period, too, their hurt and anger felt more repetitive and vague than anything.
I wish the author expanded a bit more on their relationship and characters. I don't think enough space was given to fully develop the story. While I liked Brady and Kylie well enough, particularly Brady since Kylie seemed a bit unnecessarily stubborn, I wasn't passionate about them.
Overall, Merrily in Love is a nice romance. For second chance romance fans I recommend it. Sadly, the story just wasn't a hit for me.
Book Info: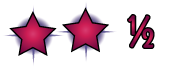 Publication: November 7, 2017 | Lyrical Shine | The Littleton Brothers #3
The Littleton brothers are as much a part of Crestler's Key as the sun and surf, living the single life without a care. But love has a way of changing even the most determined bachelor's mind . . .
Brady Littleton has left his reckless youth behind to become a man his brothers can count on. When the family dive shop needs to expand, he's got the answer: buy the Christmas shop next door. Except the retiring owner's goddaughter, Kylie Waters, has come back to town. She was Brady's first kiss—his first everything—and she doesn't want to sell. He's got a solution to that too. Whoever makes the most sales by Christmas Day can take over the shop, fair and square.
Kylie resolved to put the youngest, wildest Littleton brother out of her head when he abruptly ended their relationship years ago. But the steady, gorgeous man he's become is impossible to ignore. Especially once reminiscing leads to a kiss as hot and heady as mulled wine. Their deal means that one of them is going to lose out on a dream…unless Christmas Day brings the gift of a sweet, surprising second chance…