Million-Dollar Consequences (The Dunn Brothers #2) by Jessica Lemmon: Picture this: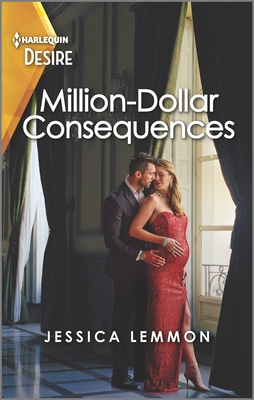 you're a Podcaster which the most acclaimed topic on your show is your favorite TV series, aired when you were a teen. Then, years later, that show is filming its reboot. Your sister is the agent of the star of the show, so you would have the chance of your life: meeting the star—and your teen celebrity crush, by the way—and interview him for your podcast! But that's not the only thing. He will ask you to be his fake girlfriend!! Would you accept?
That's what happened to Meghan Squire and yes, she accepted. For her, it would be fun to be Isaac Dunn's girlfriend. Also, it will improve her podcast, getting sponsors and tons of followers, which is her major motivation. Always being the "irresponsible" sister (I would call her a "free spirit"), she wants to prove to herself that she can be successful without someone who could backup her. For Isaac, having a fake girlfriend will ensure him to be scandal-free, something that would help in his second chance to have a prominent career, with Hollywood as his final goal. Only that, as soon as they met, Meghan and Isaac connect instantly…and their sexual attraction takes control of their farce to save Isaac's career and fire Meghan's project, getting bigger with each moment together. What will happen when their temporary affair brings permanent consequences?
This is a really great couple, they're very alike in their personalities and so opposite in other aspects of their lives. Their chemistry shines since you start to read. Also, their romance goes organically. Not to mention how hot they're together!
Something that captured my attention is how both Isaac and Meghan deal with their respective siblings, Max (Isaac's twin brother) and Kendall (Megan's sister). They had struggles with them on their teenage years and still those issues affected their interactions. That said, how they managed to restore their relationships. I suggest to read the first book of the series, because it will help you understand the siblings' dynamics.
This is my first book from this author, and is a very nice discovery. Ms. Lemmon's writing style is alluring, with clever quotes that made me laugh. I hope you get a chance to read this book. It'll be a pretty good experience.
Book Info:

Publication: May 24, 2022 | Harlequin Desire | The Dunn Brothers #2
They're faking it for his fans—and now there's a baby on the way! Only in this Dunn Brothers novel by Jessica Lemmon.
From pretense to pregnancy…
things just got real!
Scoring an interview with actor Isaac Dunn is a dream come true for podcaster Meghan Squire. But when he asks her to be his pretend girlfriend, she has to pinch herself to see if she's dreaming! The arrangement is just for a while. Just to keep the press at bay. Easy enough. At least until their attraction proves anything but fake and results in a pregnancy. Suddenly the million-dollar question is if they're ready to make a real commitment…
From Harlequin Desire: A luxurious world of bold encounters and sizzling chemistry.
Love triumphs in these uplifting romances, part of The Dunn Brothers series:
Book 1: Million-Dollar Mix-Up
Book 2: Million-Dollar Consequences