Mistaken Engagement by Jenny Schwartz: Grace Nguyen gets caught in a love triangle of sorts during a visit home and must find a way to convince her family that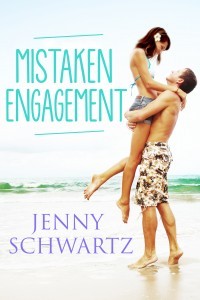 everything is fine. She finds out at a family function that someone she is interested in is getting engaged to her step-sister Carrie. Her step-cousin Saul sees her reaction, takes pity on her, and announces that they are also newly engaged…even though they are not. Saul's quick reaction to try and upstage Carrie's news works and throws the family into a frenzy. Especially when Grace laughingly announces that they are most certainly not engaged.
A few months later she makes a trip home for Australia Day and is escorted around by Saul who feels the need to protect her and make amends for his quick decision. They both try to understand their complicated feelings toward one another and decide if they want to explore those feelings. Or is there already too much damage done?
This is a very short story but the plot and timeline flow very nicely. There is a tiny bit of background brought in about the main characters, which is just enough to understand their current relationship. I enjoyed the author's style of writing but I wish there was more to the story! It would be nice to see what the future holds for these two.
Rating: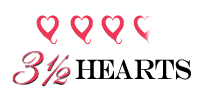 Book Info: Publisher: Escape Publishing – Harlequin Enterprises, Australia Pty Ltd (January 10, 2013)
Saul knows he crossed the line when he claimed a surprise engagement with Grace. But her hysterical denial – and the way she's avoided him ever since – has made things awkward, but it can all be worked out. The Australia Day long weekend down at her family's beach house is the perfect time to show everyone that they're friends, with not a broken heart between them. But can a fake engagement become life-changingly real?