Stuck on You by Heather Thurmeier is a fun and sweet read.
Paige Anderson has signed up for a new reality show called Treasure Trekkers in order to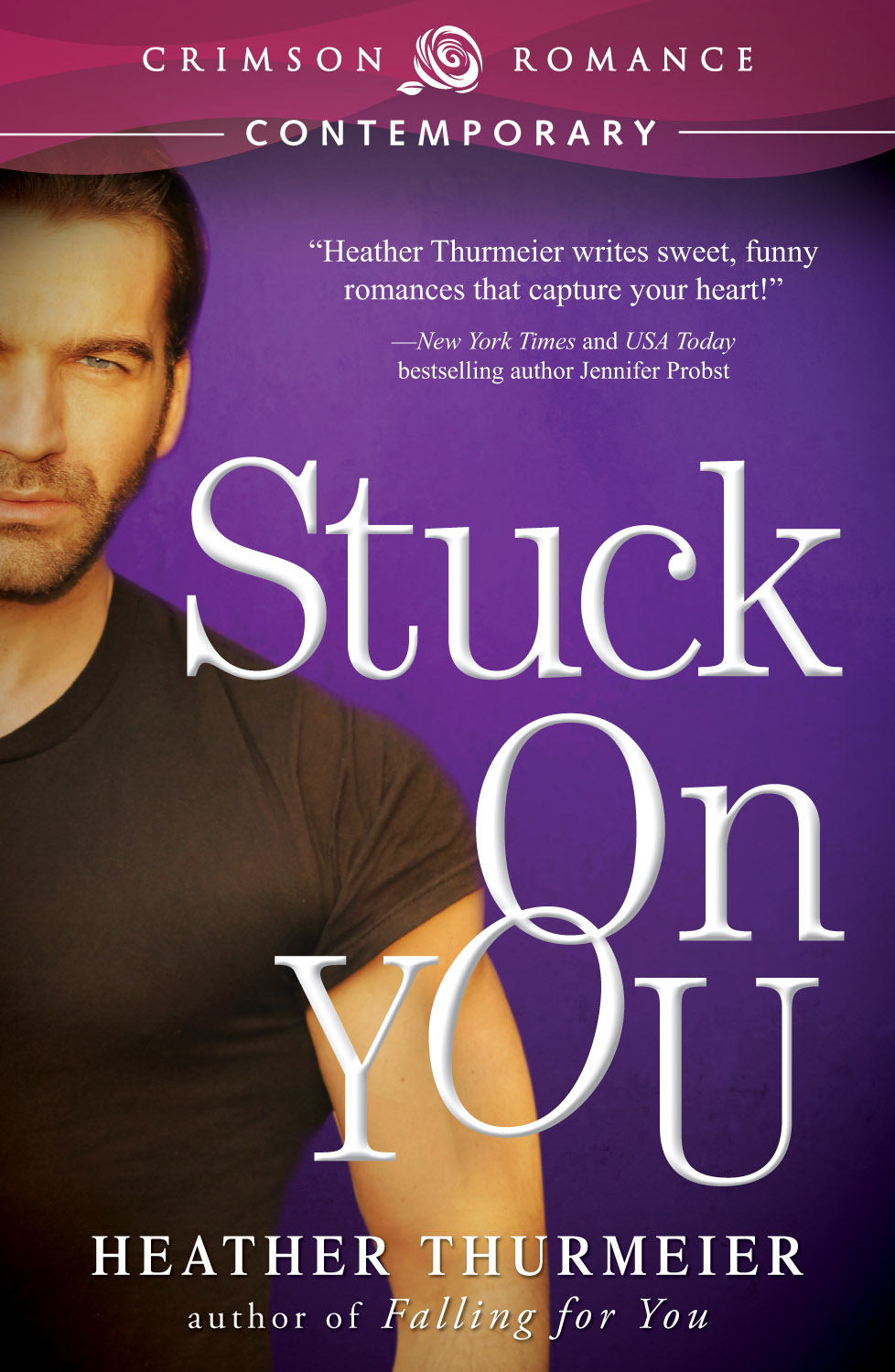 spend more time with her best friend.  But to her surprise on opening day her friend Cassidy is nowhere to be found. Nervous and worried she wait impatientlys only to find out that her friend cannot compete since she just found out she is pregnant, and now she is given Zoe Oliver as a partner for the show.
Jack Miles has signed up to this reality show for one reason only, his friend Ben. Since his accident Ben has not been the same. He doesn't want to live life the way he should, and his love for the outdoors has disappeared. Now Jack will use Treasure Trekkers to encourage his friend to live and to love the adventure and the outdoors the way he used to do.
As they try to fight their way to the top, Paige and Jack can't help but feel an attraction towards each other. But with Paige's low self-esteem, Zoe's sarcasm and annoying ways, and Ben's disability, Jack will have more work on his hands than he signed up for initially. He will have to find a way to convince Piage that he is interested in her for real.
I really like this story, it has some very fun and some really hot parts. The only down side is that I have very little patience for irrational people, and I feel like Paige, due to her low self-esteem, was sometimes acting irrationally and without common sense in the some of the worst moments possible. She would make everything about her and not think about alternate reasons.  And from the epilogue it looks like Zoe is going to get a story of her own. I can't wait to read that one, for it seems like there are secrets and reasons for the way she is and a very tender woman hiding beneath the entire bad-girl persona she shows.
Rating:
Book Info: Publisher: Crimson Romance (February 11, 2013)
If being forced to team up with reality TV's favorite bad girl wasn't enough, falling for her brother might just make this reality show a real nightmare.
Paige Anderson agrees to be on a new reality show called Treasure Trekkers, a show where contestants use handheld GPS units to find hidden caches filled with prizes, with her good friend Cassidy. But when Cassidy is unable to compete, Chip Cormack, the show's producer, steps in with a last-minute replacement to be Paige's partner – Zoe Oliver, reality TV's favorite bad girl.
Jack Miles (aka Miles) is a mountain climber with the body to prove it. Miles convinced his climbing partner Ben to come on the show with him for one reason – to prove to Ben that they can still hike together, regardless of the fact that Ben lost his foot in a tragic accident. Miles isn't about to let anything get in his way of winning – not even beautiful Paige.
But when Miles and Paige are thrown into an alliance with their teammates, working closely together leads to more than just good strategy. Can Paige steal Miles' heart while surviving Zoe long enough to win the game?
Sensuality Level: Sensual