Montana Reunion by Soraya Lane  is a tender, friends to lovers/marriage of convenience, love story that will keep you warm on a cold winters night!
Maddison Jones and Jack Gregory have been best friends since they were children. They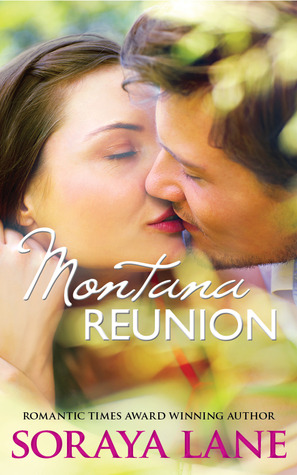 haven't seen each other in several years because Maddison left small town life for the big city. She has recently returned home to visit her family when she and Jack run in to one another.
Life isn't going so well for Jack at the moment, his father has recently passed away. Jack is supposed to inherit his father's estate but there is a catch, he must marry in order to inherit. Maddison readily agrees to wed him to help him out. There's only one problem, Maddison desperately wants children, but Jack is highly opposed to having a family.
When Maddison finds out that she is pregnant with Jack's child she fears that it will destroy their relationship. Can Maddison help Jack to over come abuse from his past, and help him to see that he will make a wonderful father? Will they be able to salvage their relationship and marry one another for love?
Montana Reunion is a sweet tale of love and angst. I found the beginning of the book to be a little slow and awkward. It wasn't until the middle of the story that things began to pick up for me. I enjoyed watching Maddison and Jack go from friends to lovers, and I found the ending of the story to be deeply satisfying.
All in all Montana Reunion is a good read that deserves a spot on your to be read list.
Readers will also be happy to know that Montana Reunion is the first story in the Montana Collection, and there are three more books to follow.
Rating:
Book Info: Publisher: SORAYA LANE (December 30, 2012)
Best friends reunited… into a marriage of convenience?
Jack and Maddison were best friends growing up, but when Maddison moved to the big city to pursue her dreams, they struggled to stay in touch.
When Maddison returns home after years away, Jack is all grown up and ready to make up for lost time. And so is Maddison… the only trouble is, Jack needs more than a friend. So when she suggests that a marriage of convenience could help Jack save his ranch, it seems like everything is falling into place. Until Jack finds out that Maddison wants a baby.
Their friendship is too important to ruin, but after a night of unexpected passion, everything changes. Because Maddison is pregnant and Jack's made it clear that their marriage will be one of convenience only. And he never wants to be a dad.