In Morgan's Child by Anne Mather, believing her husband died four years ago, Felicity is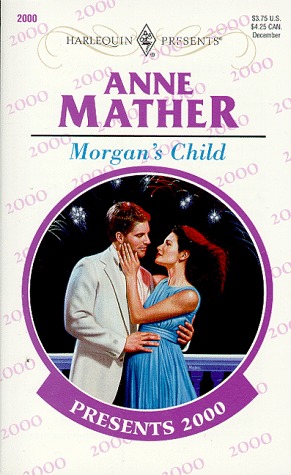 stunned when she learns he's still alive. His return home should be a cause for celebration, but instead, Felicity feels like doing anything but. Knowing that seeing him again could throw the new life she's built without him into disarray. However, the more time she spends with Morgan, the more she realizes that she's never stopped loving him, even though she's engaged to another man.
Her love for Morgan had been too strong, too passionate, and the pain she had suffered when it had ended so violently had convinced her that perhaps it was better not too feel so deeply. If she'd cared for Morgan as she cared for Graham, she would have been distressed when she had received the news of his death but she wouldn't have been devastated; she wouldn't have felt that life no longer had any meaning; that her whole world had fallen apart…
Although this book started out slow, and didn't grab my attention until Felicity received the miraculous news that Morgan was alive, I did enjoy the direction Ms. Mather took this story because of its conflict. Felicity has finally moved forward with her life, which didn't seem possible when she was informed of Morgan's supposed death. And with his return it seems several people are going to end up hurt by how much she's moved on. How she's found some measure of happiness with another man.
Morgan was a great hero, but it took me a while to warm to the heroine. In the beginning, I found her emotions and reactions to hearing the news, of Morgan still being alive didn't match the love she had, for the hero in the past. But the more I read, the more I began to see why they didn't match. Because she had a burning question – why did Morgan never try to contact her?
I found the dialogue really made this story, and not so much their back stories. Morgan's mother annoyed me with her judgmental attitude, as to did the other man in Felicity's life. Due to the shocking way things ended between them and the way he treated her after their relationship was announced rather publicly. Yet, the emotions and reactions of the hero were wonderful, and I was really drawn in by his point of view. His animosity towards Felicity about how she could possibly move on with another man when there was such a strong connection between them before he was presumed dead comes through loud and clear. This scene where Morgan learns of the other man in Felicity's life, and confronts her about him was the turning point in their relationship. And was also the moment where I began to like the heroine. Because she became a tad less concerned about what his return has done to her life, and actually gives some consideration to what Morgan is going through. As well as gives him a chance to tell her a little, of what he went through in the four years he was gone.
"Oh, please…" Morgan looked up at her wearily. "Don't act as if my well-being means anything to you. You can't tell the husband you haven't seen for four years that I don't have the right to know if you're still sleeping with your lover, and then get upset because you think I've had nothing to eat."
Fliss shook her head. "That's so unfair."
"Yeah." Morgan was looking increasingly worn. "Well, life is unfair, didn't you know? You don't suppose my spending the past four years in virtual isolation was a picnic, do you? Or coming back to find that my wife's been shacking up with someone else!"
Overall, I liked this book where the intimacy was nicely-detailed, though Morgan doesn't know whether he can truly forgive her and made some bad decisions due to his jealousy of her finding someone else. But the ending more than made up for his unkindness, because the surprise at the end meant a new beginning for this couple. I would recommend this book, if you enjoy the second chance romance trope.
Book Info: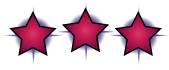 Publication: November 1st, 1998 | Harlequin Presents |
A new year … a new start … a new baby
After four long years, during which Felicity has believed her husband to be dead, a miracle has happened – morgan is alive, and coming home! Fliss's love for him had consumed her, but life has had to move on. She is now on the verge of becoming engaged to another man.
What right has Morgan to disrupt her life, be jealous? He's a virtual stranger to her now, after all. But his return soon begins to stir Fliss's long-suppressed desires.
It's the dawning of a new year. Could if also be the start of a new life for them together?