Moving On by Kate L. Mary: Needing to move on from his now ex-girlfriend,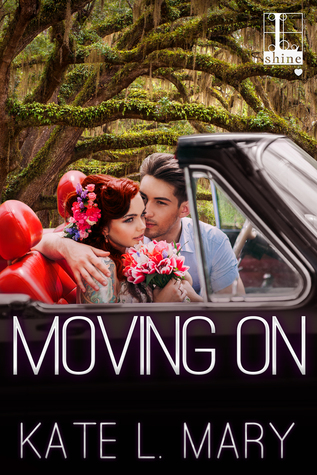 Chris moves out of his dorm room and into Bette's house. With his ex and his best friend as a new couple, Chris has taken a big hit and refuses to get over her.
Bette is the free spirit photographer who needs to pay her bills in order to keep her aunt's house. As they live together, Bette and Chris first become friends, working on the house and helping each other through their emotional hang-ups.
I love romances where the characters are forced to live together because it creates such an intimacy and constant forced interaction. But the whole friends to lovers isn't my thing, especially when Bette is in a relationship with another man most of the story and Chris refuses to accept his break up.
Bette grinned down at me, then got to work. I considered letting go and just keeping an eye on her to make sure she didn't fall off, but every time she moved, the whole chair wobbled. I tightened my grip on her ass, and her eyes darted down. It was dark as hell in that bar, but I swear she looked excited by the contact.
But she was dating Blake, so I had to be imagining things.
What I liked about Moving On was the relationship between Chris and Bette, despite the other love interests. They were cute together and always on call if the other needed them. Also, when my hero's shirtless and working construction on her house it's impossible not to swoon.
But otherwise, I was a bit annoyed by the story. If only their romance happened a little sooner, I would have enjoyed the story so much more. Especially because Chris is such a sweetheart, aside from his angsting over the ex, and the perfect gentleman. Bette, too, is definitely cool and confident, even if a little lost. They were an oddly perfect match.
The third in a series, Moving On can be read as a standalone, although I definitely think I'm going to give the others in the series a try now. For any friends to lovers fans, I recommend Moving On given the cuteness of their friendship, and light sexual tension, throughout the story.
Book Info: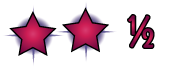 Publication: February 16, 2016 | Lyrical Press | College of Charleston #3
After a year with her dying aunt, Bette knows what she wants from life.
1. Keep Aunt Missy's House
Chris Pressley is the perfect roommate—uptight and damaged and hung up on his ex. And hot. Bette doesn't date, but she definitely likes looking.
2. Get Her Dream Job
Chris just needs to get away from the happiest couple on campus: the sweet, shy girl he loves and his former best friend. Watching Bette rock her tattoos and her curves even as she builds her own business is an education. That's probably why he can't keep his mind off her…
3. Never Compromise
Bette isn't interested in changing for anyone. But the heat rising between her and Chris won't leave her the same…