My Image of Yoy by Melanie Moreland: When daring nature photographer Adam has a fall and ends up in the hospital, he meets Nurse
Alex, or Ally as he calls her. Adam and Ally fall hard and fast for one another, but her family stands in their way.
Due to an accident in the past and the blame placed on Ally, she is beholden to her mom and stepfather. And as Adam's job pulls him away for weeks, she stands unprotected against their influence.
She is the love of Adam's life, and he'll fight however he has to in order to keep Ally safe and at his side.
She had marked herself with my name, and the love I had of photography.
"Ally," I breathed out.
"Do you like it?"
Bending low, I nuzzled the tender skin. "Yes."
You can't help but enjoy Adam and Ally's love and passion for each other. From the start, their connection is strong and they know they belong to one another. When Adam has to woo Ally back, in particular, is too sweet to not adore.
However, most of the story is them happily together. No tension or worries, and that just made the story a bit too boring. And when the conflict occurred, it was not believable. It felt like a soap opera, and I just fell right out of the story. And I can't say I liked the way the story was told. It was Adam telling me the events, it wasn't me living it alongside them. It's much more difficult to fall in to the story that way.
For those who want a sweet and sexy, passionate couple I recommend My Image of You. I can't call it a memorable read, but it is enjoyable.

Book Info: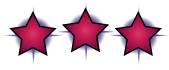 Publication: September 19, 2017 | Loveswept |
She was the first good thing that ever happened to me. The only person who made me want to stay put. Until she disappeared. My name is Adam Kincaid, and I'm the most daring freelance photographer in the world. Or, at least, I used to be. After losing my parents way too young, I hid behind a camera lens—and discovered a talent that took me all over the planet. No assignment was too dangerous, no location too remote, no subject too painful.
Then came the accident, and the hospital, where I met her: Alexandra Robbins. My nurse. My savior. With her fiery red hair and crystal-clear blue eyes, the most striking woman I could've imagined—and the kindest too. How could such a big personality fit into such a petite package? But she was running from something too, something I never had: her family. She thought she'd escaped their control. But she was wrong. And now they've taken her away from me.
Today is her engagement party. I may not get an explanation, but I'll be damned if I don't get a photograph. A picture really is worth a thousand words. And just like love, it never fades away.